This Artist Made A Beautiful Portrait Of Imran Khan Using Words Of The National Anthem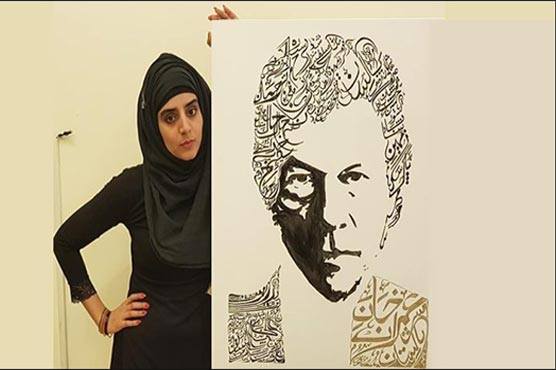 Pakistani artists are highly talented and innovative without a doubt. Their work is exception and commendable.
Sonia Nisa is also one of those passionate and creative artists.
Sonia Nisa loves to work with calligraphy and she recently came to light when she created a calligraphy portrait of PM Imran Khan with the words of our National Anthem.
She shared the time lapse of the calligraphy portrait on her Instagram account.
https://www.instagram.com/p/BtBHj5SH0rW/?utm_source=ig_embed
It was Sonia's intent to gift the potrait to Imran Khan during his visit to Qatar. However, she didn't get a chance to meet him nor pass the gift onto him. Now, this portrait will be displayed at an art exhibition in Doha, Qatar.
Sonia admires Imran Khan as a role model and regards him as a just, honest and inspirational leader.
Therefore, she wanted to pay a tribute to him through a unique calligraphy portrait and came up with this mind blowing masterpiece.