Pakistan Tourism Summit 2019 Sparks Debate For Sidelining Local Influencers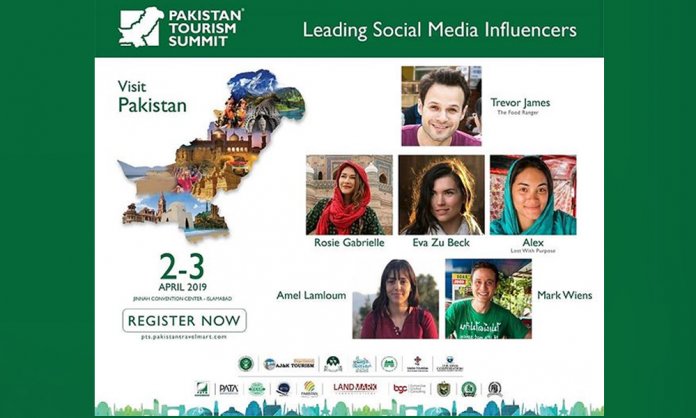 Imran Khan's government is leaving no stone unturned in efforts to promote tourism in Pakistan and is making every effort to invite foreigners to visit our homeland.
It's latest effort 'Pakistan Tourism Summit 2019' in Islamabad is one of its important initiatives to promote tourism.
Information Minister Fawad Chaudhry presented Pakistan's vision as follows:
"WE HAVE A STRONG IDEA IN CHANGING THE VISA POLICY REGIME, NOW IT'S TIME TO PRESENT THIS IDEA. WE NEED MEDIA SUPPORT TO PRESENT THIS IDEA. IT WILL TAKE TIME BUT PAKISTAN HAS A GREAT FUTURE AND GREAT LEADERSHIP"
From Eva Zu Beck, Trevor James to Mark Weins; a number of international bloggers have been invited to speak at the forum and encourage the world to witness Pakistan's hospitality.
https://www.instagram.com/p/BvtrDsJhR0O/?utm_source=ig_embed
However, Pakistan Tourism Summit is facing massive backlash for ignoring local travel influencers. 
Pakistan's local travel bloggers and photographers deserve equal attention and representation in tourism forums like #PakistanTourismSummit@NTCBPak @TDCPOfficial @AtifKhanpti https://t.co/7FNEVANV1i

— Sana Jamal (@Sana_Jamal) April 3, 2019
While I appreciate GOP's effort to bolster tourism by holding first #PakistanTourismSummit, it would have been icing on the cake had they invited local trekkers/ bloggers who travelled to unexplored areas, took photos and compelled those who are now part of the Panel of summit.

— Discover Pakistan ?? | پاکستان (@PakistanNature) April 3, 2019
@ImranKhanPTI How to be a successful vlogger in Pakistan?
BE WHITE.

Matlab #PakistanTourismSummit hai but not a single Pakistani. So much for colonial mindsets… ?

— Amar Hussain (@iamartalpur) April 3, 2019
It's time we start supporting our own people & understand that the real strength lies WITHIN.

Kindly comment with constructive feedback only. No hate comments for the guests – they're doing their best to promote a good image & we're really thankful ?#PakistanTourismSummit pic.twitter.com/aD6K4tcxqe

— MOUNTAIN GIRL – AMBYZEE (Amber Zulfiqar) (@Cheese_Pakora) April 3, 2019