Pakistan Remembers Abdul Sattar Edhi on His Second Death Anniversary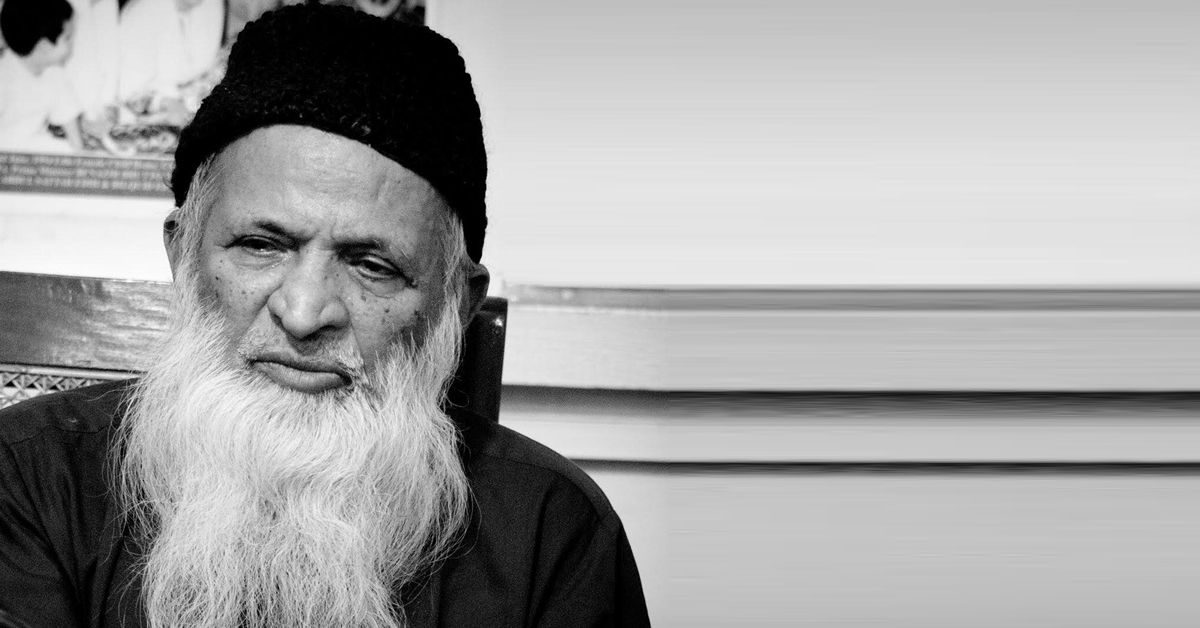 The second death anniversary of prominent philanthropist Abdul Sattar Edhi is being observed today.
Edhi was the founder of the Edhi Foundation, which became famous for running the largest volunteer ambulance network in the world. The foundation also runs homeless shelters, animal shelters, rehab centers and orphanages across the country.
He was born on February 28, 1928 in Gujarat before the partition of the sub-continent and departed from this world on July 8, 2016 at the age of 88 in Karachi.
Abdul Sattar Edhi was honoured with several awards for his selfless services in the cause of humanity, both on the national and international level.
Social media was also swarmed with messages about the iconic humanitarian all day
Death anniversary of prominent philanthropist of Pakistan #AbdulSattarEdhi is being observed today. The founder of "#Edhi Foundation", which runs the world's largest volunteer ambulance network, along with homeless shelters, animal shelter and orphanages across #Pakistan. pic.twitter.com/s8KFIZNRUl

— Government of Pakistan (@GovtofPakistan) July 8, 2018
Today it marks the 2nd death anniversary of a man who said "My religion is humanitarianism, Which is the basic of every religion in the world."
Apki jannat ki dua Hum kya kerein Edhi sahab, jannat khud par mazeed fakhar karti ho gi aap jeisay insaan ko paa kar.#AbdulSattarEdhi

— Rabia Butt (@Iamrabiabutt) July 8, 2018
You are forever remembered. No one can match your compassion and all that you have done for the poor, old and needy. A true example of a Muslim who practiced what he preached. #AbdulSattarEdhi

— Maiza Hameed Gujjar (@MaizaHameedMNA) July 8, 2018
A great soul departed leaving behind his legacy of serving mankind regardless of its religion, race, gender & nationality. He was always there to serve human beings. We salute you #AbdulSattarEdhi #rememberingEdhi pic.twitter.com/Y39cVDWrfT

— Paras Jahanzaib (@Parasjahanzaib1) July 7, 2018
On this day two years ago we lost a great legend, A man of humanity..
You are still alive in our hearts #AbdulSattarEdhi #Respect pic.twitter.com/owImhecicB

— Moحmmad Taiمooر™ (@iamtaimoor133) July 8, 2018