Pak Suzuki Experiences A Price Hike In Alto 660cc Once Again!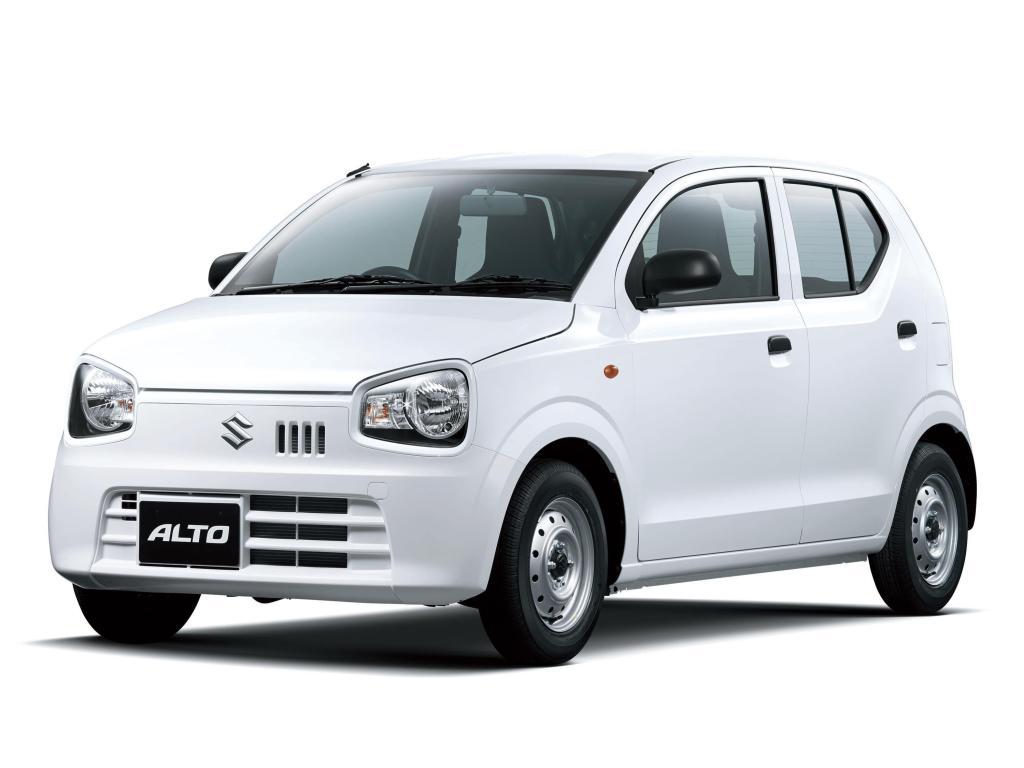 For the second time in a year, Pak Suzuki has increased its prices for the all-new Suzuki Alto 660cc vehicle and for some of their motorcycles.
The last time, prices were raised in July. The price was raised by PKR 138,000. Now there as been an additional increase of PKR 85,000 on the VXL AGS variant and PKR 70,000 increase on the VXR variant effective 1st October.
The Alto 660cc VXR is now priced at Rs. 13.08 lac and the VCL AGS is now at Rs. 15.18 lac.
An official notification has been distributed among dealerships with regards to the change in price.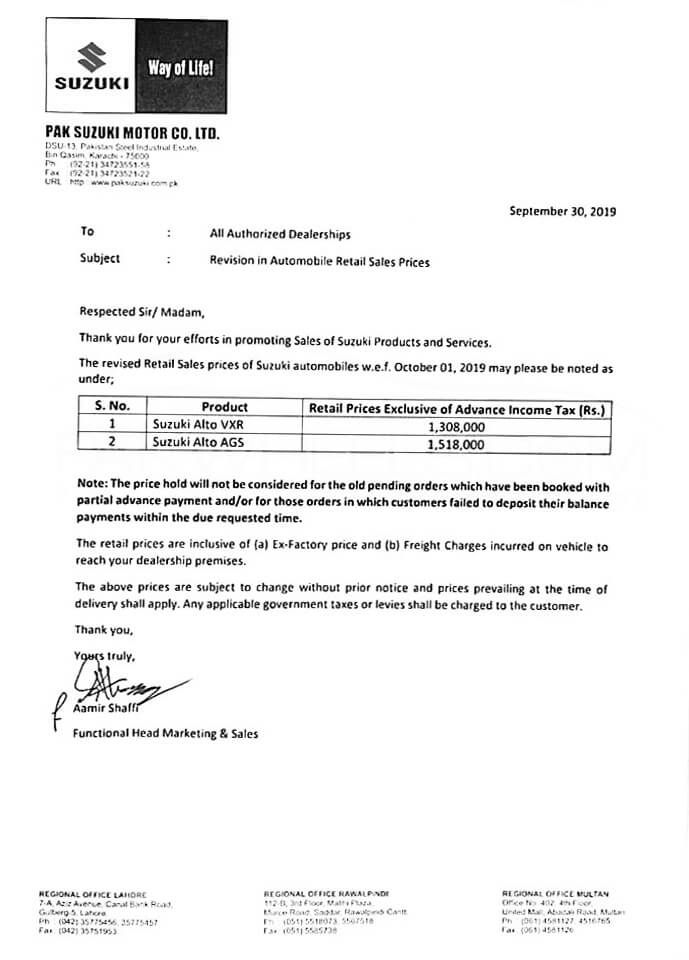 No official reason has been shared for why there has been an increase in prices for Suzuki's vehicle.
The variants with new prices are as followed: