Nokia "Daredevil" Leaks Reveal First Look At The Mysterious Smartphone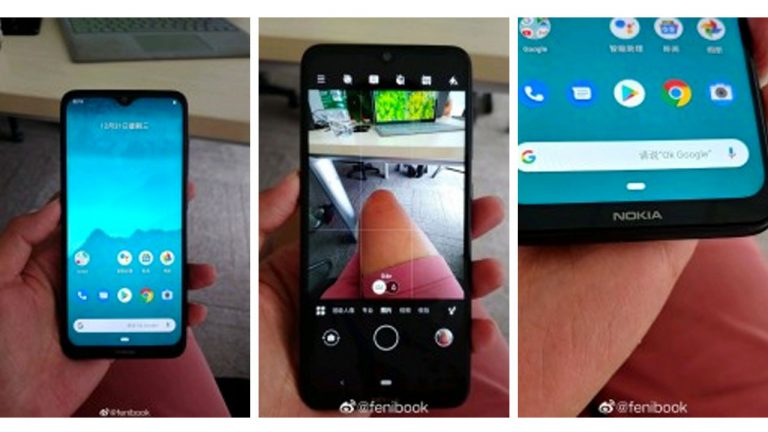 Nokia is known to not make too much noise in the world of smartphones, save for the 9 PureView which made waves earlier this year. The reason for this noise being that it was the first device to host five rear cameras.
This time around, the Finnish company appears to be all set to come up with yet another unconventional flagship. After the recent leaks, we finally know exactly what this device is going to bring to the table.
While this upcoming smartphone does not have any official name yet, the meta description from the leaked photos has termed it the Nokia Daredevil. Moreover, the camera arrangement suggests that the name is very appropriate.
The smartphone hosts a bold camera setup with three shooters arranged in a square configuration but placed in a circular module at the back, which gives it an admittedly cool futuristic feel. Additionally, the main module also consists of an impressive 48MP sensor and has an aperture of f/1.8.
Posted on Baidu, the leaked photos reveal a notch at the front and the Android OS.
The fingerprint sensor is positioned at the back of the device, which suggests that the screen is a liquid crystal display. Furthermore, the device is expected to be an upper-midrange phone powered by either a Snapdragon 710 or Snapdragon 730 chipset.