NCA Artist Killed Over Blasphemy, Police Report States Otherwise, Angers People on Social Media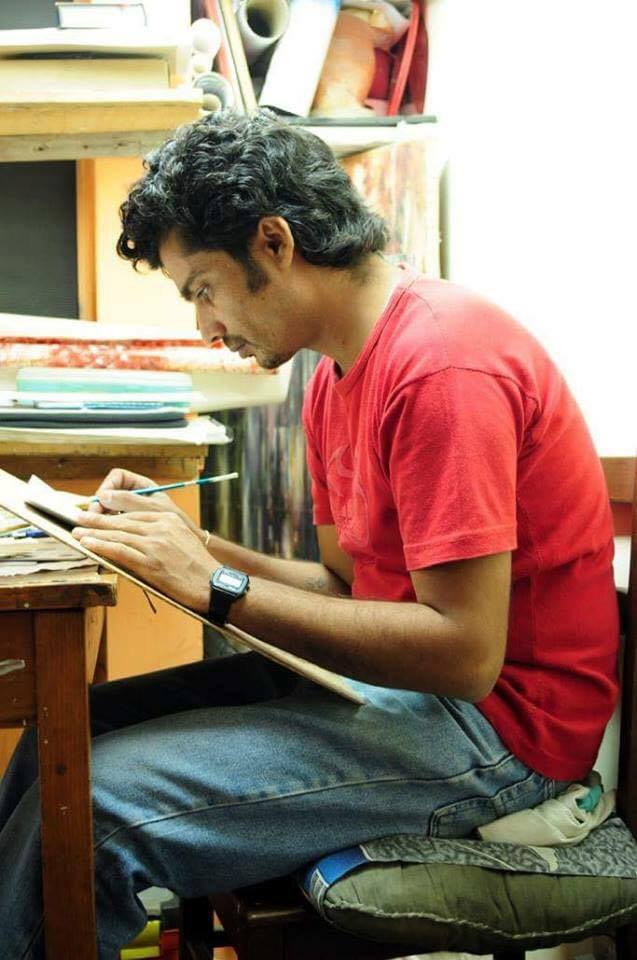 In a terrible turn of events, a couple of days ago, a young artist from Sindh was killed in Lahore.
Qutab Gul Rind, a graduate from National College of Arts (NCA) had come to Lahore to attend an art show and was staying at a hostel in Sanda.
Qutab's uncle, Gul Beg said that prime accused Ahsan Ali accompanied by his brother Waqas Ali and others came to his nephew's place and tortured him. After beating him,they pushed him from the third floor of the hostel. The victim suffered serious injuries and was admitted to a hospital but could not survive.
The police has said that the motive behind the murder of Rind was a dispute on payment of rent. Suspects confessed to having committed the murder because of alleged blasphemy committed by the victim, however,  sources at NCA and Qutub's family claim that the assailants are using the excuse of blasphemy to gain sympathy from the justice system.
A campaign was launched on social media by the victim's family to share the tragedy and so that investigations can take place at a quicker pace. 
I just spoke to Qutub's uncle. He confirmed that Killers fabricated blasphemy allegations to justify murder whereas dispute started due to rent. He also stated that he filed application against 3 accused in his but Police only registered case against 2 and protecting 3rd person pic.twitter.com/G3oEM5McSP

— M. Jibran Nasir ?? (@MJibranNasir) August 5, 2018
We as a nation failed to provide justice to Mashal Khan and Naqeeb Mehsud. So Mobocracy took another life in Lahore, an artist Qutb Rind is murdered on Blasphemy charges. Yeh waqt kerta hai parvarish barsu. Hadsey aik dam nahi hotay #Justice4QutubRind

— Zameer Maan (@ZameerMaan) August 5, 2018
What have we come to?! A famous artist in Lahore has been killed for 'blasphemy'. Until & unless these uneducated extremists are taught that it is NOT okay to take the law in your hands..this will not stop. Qutub, I'm sorry, we've failed yet again. #Justice4QutubRind

— Asim Azhar (@AsimAzharr) August 5, 2018
https://twitter.com/Sohaib_ccs1/status/1026194059977781248?ref_src=twsrc%5Etfw%7Ctwcamp%5Etweetembed%7Ctwterm%5E1026194059977781248&ref_url=https%3A%2F%2Fwww.mangobaaz.com%2Fblasphemy-allegations-nca-graduate-murdered-police-correction%2F
For long, people have misused the blasphemy laws in order to cover up their heinous crimes such as murder and have escaped from the grips of law. However, we hope that Qutub Rind gets the justice that he deserves.