Naseebo Lal Reacts To Response On PSL Anthem 2021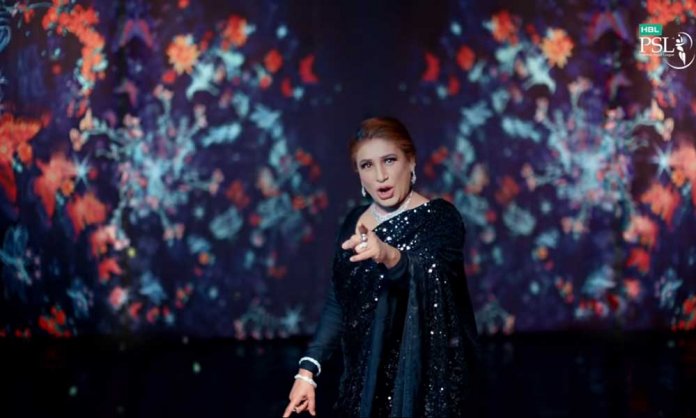 PSL Anthem for 2021 has been released with a bang. Some just did not like the song, while some thought that only Ali Zafar had given good PSL anthems.
While there are haters, as there are for literally everything, people have also showered love for the song and the singers.
For Naseebo Lal, this project was different from what she is used to. Singing a song focused on a sports-related activity, which is also the most awaited event for the entire country, must have been a new experience for her.
In an interview, she was asked about how she felt. Amidst tears of joy, she mentioned that it was all God's blessing that she got the project. Never had she ever gotten anthems or PSL songs to sings, so if the organizers thought she could perform, it was all thanks to God. She also mentions that it was her talent that made people shortlist her for it because if it was not a challenging tune, she might not have gotten it.
https://www.youtube.com/watch?v=hQC9Rfg3HFI
The Groove Mera song has won the hearts of loyal music fans and the fans of PSL who are grooving with 'Aaj dekhe ga crowd' in the talented voice of Naseebo Lal.
What do our readers have to say about it? Share your thoughts in the comments section below.