Motly Foam Sues Diamond Supreme For Using Trademark 'Papa Jani'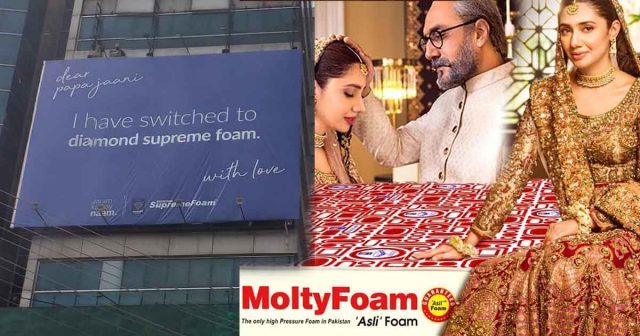 Brand Wars are big thing in the advertising world. Partly for the element of entertainment that comes with it. Companies like Coca Cola and Pepsi, as well as McDonalds and Burger King are known for their most creative and entertaining brand wards!
In a recent TVC featuring Mehwish Hayat and Ali Zafar, Diamond Supreme Foam (major competitor of Master), however, took a dig at Master in a lighthearted, non-offensive way.
Take a look at the ad below:
However, the casual banter was not taken casually by the rivals and led to a legal battle whereby filing a lawsuit in the Intellectual Property Tribunal.
Master Molty Foam has now won the defamation case against Diamond Industries Ltd. (Diamond Foam) has been banned them from running the campaign.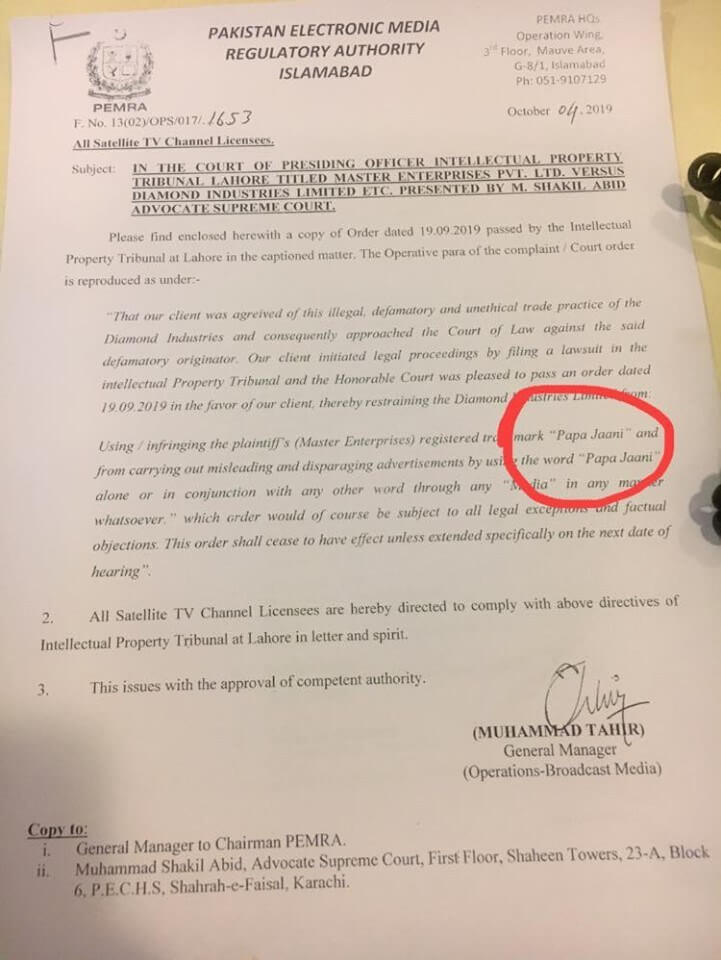 What are your thoughts about the matter? Comment below to share your thoughts and opinions.
Stay tuned to Brand Voice for more news and updates.