Metro Store Closed – Employee Tested Positive For COVID-19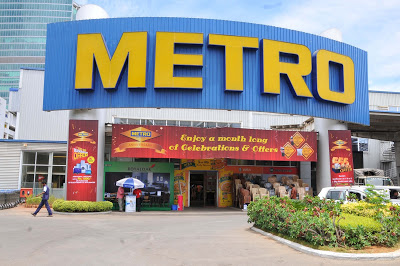 The Corona Virus pandemic has overtaken the world by storm. A global surge in number of people affected by the Covid-19 disease has everybody shaken. The numbers in Pakistan are also rising.
Only recently, Metro Cash & Carry Pakistan has shut down its University Road store near Safar Park, Karachi after one of its employees tested positive for corona-virus.
The announcement of store being closed was made on Metro's fficial page on Facebook.
Here's the notice they have issued on their official Facebook page: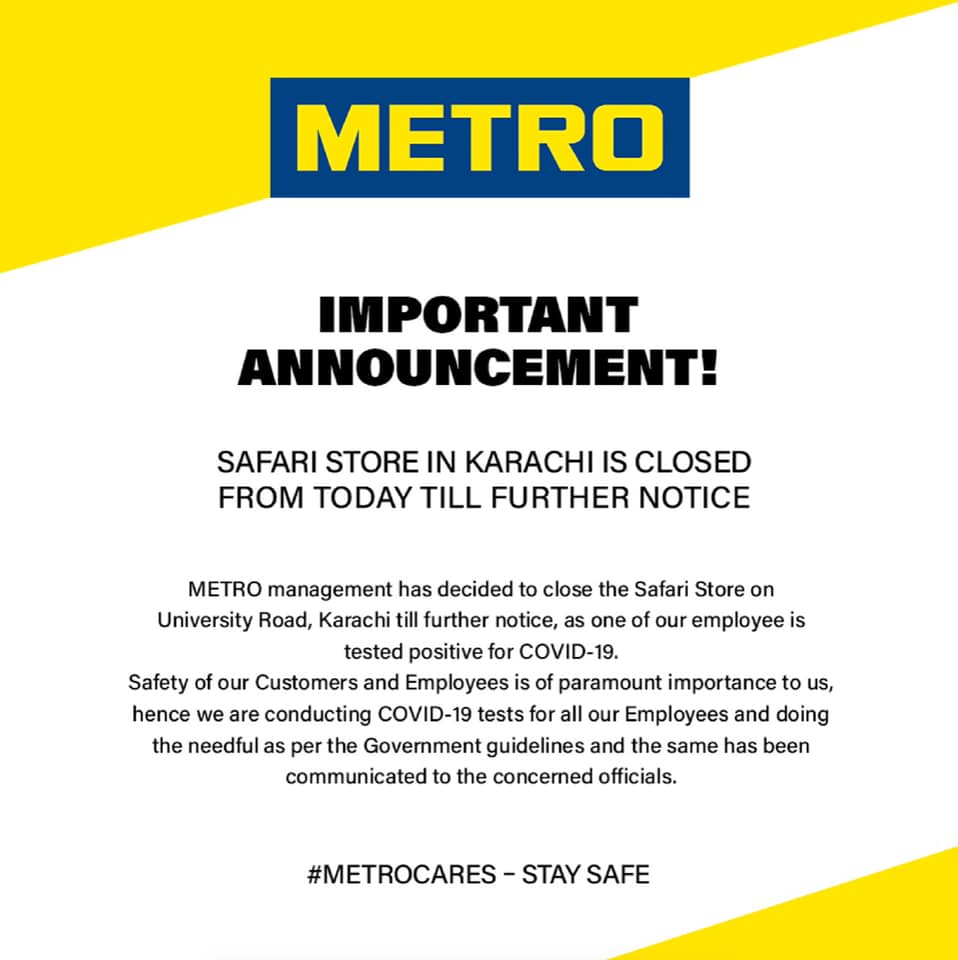 Image source: Facebook
The preventive measures taken by Metro to ensure all the other employees are safe and by actually closing the store down needs to be appreciated.
Masses are consistently being advised to stay at home and avoid unnecessary hangouts to help contain the spread of corona-virus.
Keep following Brand Voice for the latest news and updates.