Meet Dr. Fazal Rahim: The Pakistani Medical Student Who Heals 'Souls' In China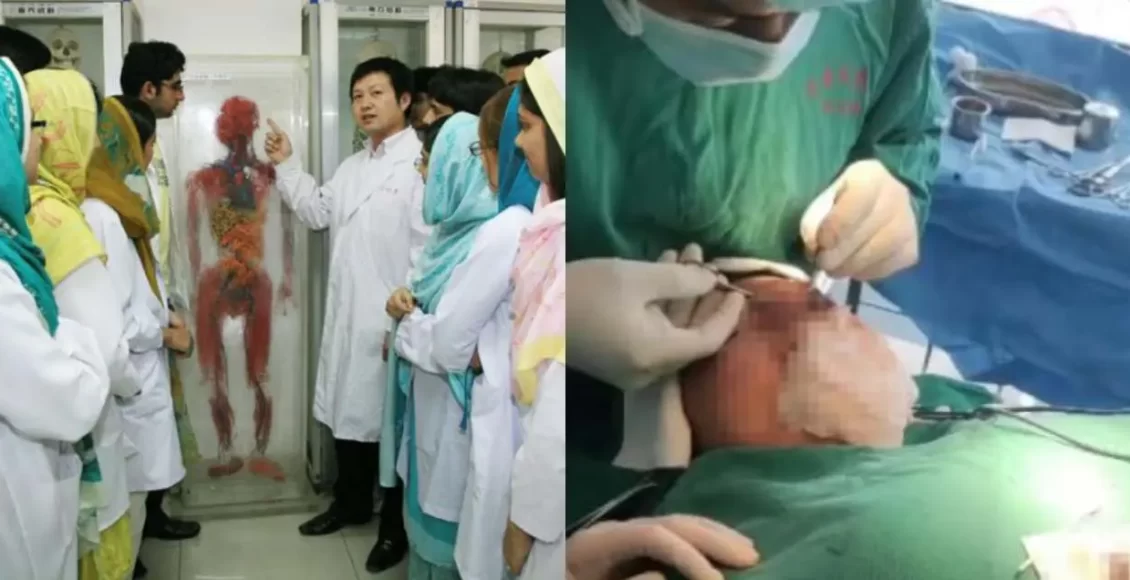 As a Pakistani master's student in burn and plastic surgery at Ningxia Medical University in Yinchuan, China, Doctor Fazal Rahim has treated over one hundred patients.
A native of Upper Dir Wari, Khyber-Pakhtunkhwa, Dr. Fazal will graduate and become a doctor in a hospital or a Ph.D. candidate half a year from now. He still remembers the first time when he came to China, which was then a strange and foreign country for him.
Although he was uncertain and anxious about going abroad, his anxiety was soothed when he stepped out of the plane at the Urumqi Airport and was welcomed by teachers who had traveled from Shihezi to Urumqi, the capital city of Xinjiang, to meet him. With some food brought to him by the teachers, Dr. Fazal Rahim, a Pakistani, started his eight-year medical journey in northwestern China.
Prior to going to Ningxia for graduate studies, he obtained a Bachelor of Medicine and Bachelor of Surgery degree from Shihezi University, in the Xinjiang Uygur Autonomous Region. He has treated hundreds of burn patients so far.
Chinese students often find that medicine is a challenging major since they must pass endless exams and take endless courses.
As a master's student, working in the hospital is Dr. Fazal's daily routine. "While in Pakistan, medical students learn more about the theories, in China, we have more chances to gain first-hand experience by working side-by-side with surgeons in hospitals," he told CEN.
Most patients he received are burned ones seeking treatment from an electrical burn, chemical burn, and heat injury. In his first assisting task of a grafting surgery, he worked for 14 hours in a row from morning till night.
Taking a positive mindset
Dr. Fazal takes a positive mindset towards the pressure in his study and works in the hospital. "It was through these hands-on experiences that I can better learn all the nuances and norms throughout the procedure. A patient may ask any question and you have to be fully prepared," he stated.
In the hospital, Dr. Fazal was also confronted with a patient who was suffering a four-degree burn. The damage penetrated through his skin and muscle to the bone. It took nearly two years for the patient to fully recover after a sophisticated grafting. "He said he felt like a rebirth," he said.
"Here I have witnessed many advanced medical equipment and technologies. Last year, we introduced robotic surgery. We are the second one in China to do this following a hospital in Shanghai," he added.
In some ways, Dr. Fazal's hometown and Ningxia share some features in common. They are both located in the north of their respective countries, have various terrains, and offer ideal ski resorts.