Meera Claims to be Better Than Priyanka Chopra, Requests Hollywood to Consider Her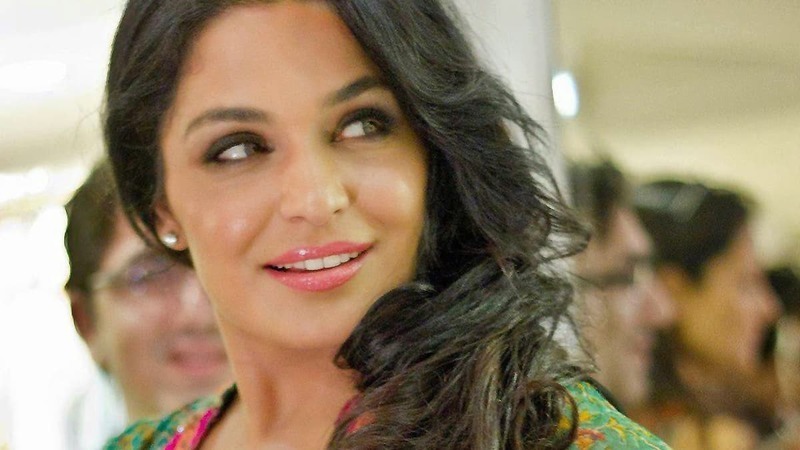 Pakistani actress Meera (famously called a Meera Jee) is known for making bold statements time and again.
Yet again, this time Meera has claimed that she is a better actor than Bollywood superstar Priyanka Chopra.
The actor took to Twitter after it was announced that Priyanka will be sharing screen space with Guardians of the Galaxy actor Chris Pratt and requested Hollywood to consider.
"I am a better actor than Priyanka. Universal Studios, Hollywood, please consider me." 
I m better actress then #PriyankaChopra #universalstudios #Hollywood please consider me. https://t.co/z8MmHYtolZ

— Meera (@TheMeeraJee) July 31, 2018
Meera then asked her fans to tweet to Universal Pictures to consider her.
"To all my loyal fans. I would like to broaden my acting horizons and kindly request you to encourage and tweet to @UniversalPics to please consider me in their upcoming film projects," she said.
To all my loyal fans. I would like to broaden my acting horizons and kindly request you to encourage and tweet to @UniversalPics to please consider me in their upcoming film projects.

— Meera (@TheMeeraJee) July 31, 2018
And people are having quite a laugh on social media 
https://twitter.com/Rana__Naeem/status/1024219823218348032?ref_src=twsrc%5Etfw%7Ctwcamp%5Etweetembed%7Ctwterm%5E1024219823218348032&ref_url=https%3A%2F%2Fwww.mangobaaz.com%2Fmeera-just-said-shes-a-better-actor-than-priyanka-chopra-and-well-weve-run-out-of-things-to-say%2F
? hilarious… thanks for making my day and no thanks.

— Raja (@raja23bcn) July 31, 2018
Meera Ji English ka problem hoga Thora but dubbing me krlengy

— ShäGgy?? (@SleepyShaggy) July 31, 2018
No doubt on her (such) confidence.

Dear Hollywood, please take her once even if you need to make a false commitment …. please. And please keep her passport in custody. Don't give her back. Please

— Adil Jamil (@jamiladil6676) July 31, 2018