Major SpaceX explosion just destroyed Facebook's first satellite..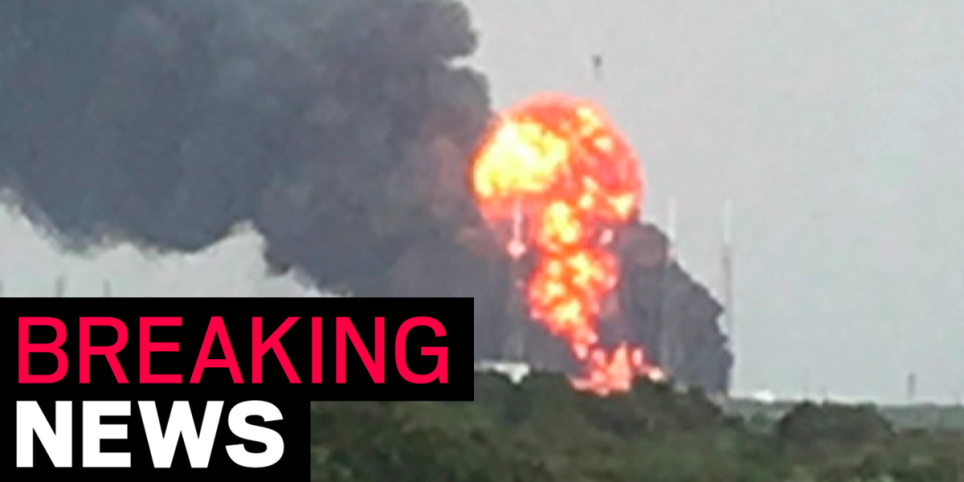 Brand Voice:  A major explosion during a SpaceX prelaunch test Thursday destroyed Facebook's first satellite.
The satellite, AMOS-6, was a project of Facebook's Internet.org program to deliver internet to the developing world. It was intended to ride a SpaceX Falcon 9 into orbit this Saturday, and would have been the first satellite the internet giant put in orbit, Business Insider reported.
It was valued at approximately $200 million, according to Spaceflight Now.
Mark Zuckerberg has released a statement on the incident: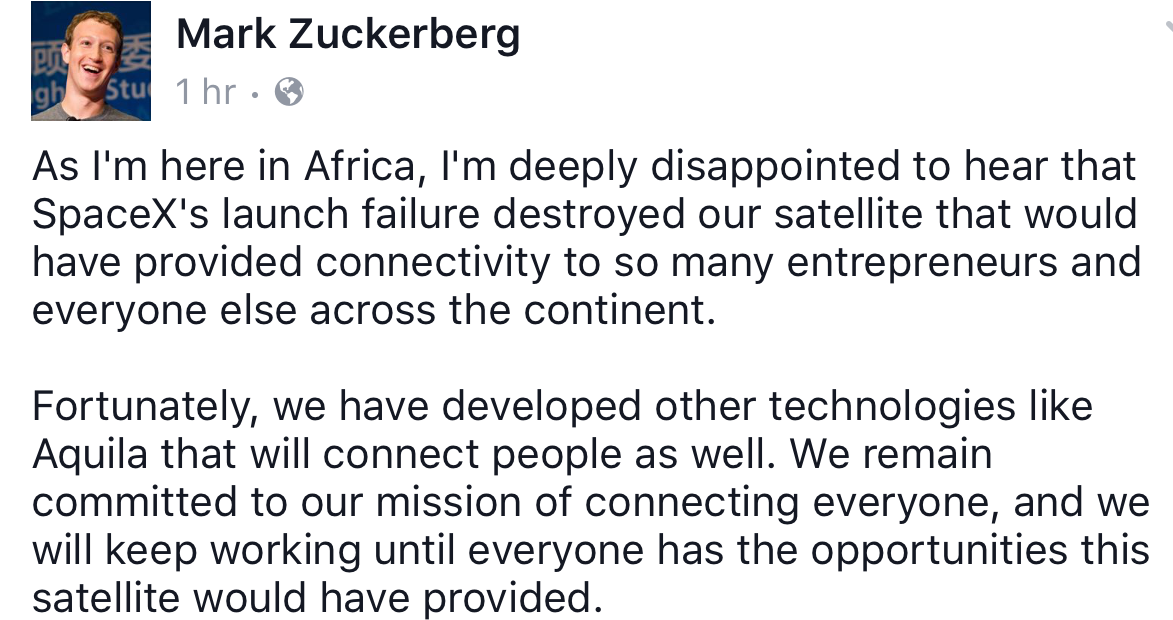 AMOS-6 would have provided internet coverage to sub-Saharan Africa.