Love Kashmiri Chai? Here Are All The Top Places in Lahore You Can Go to Get One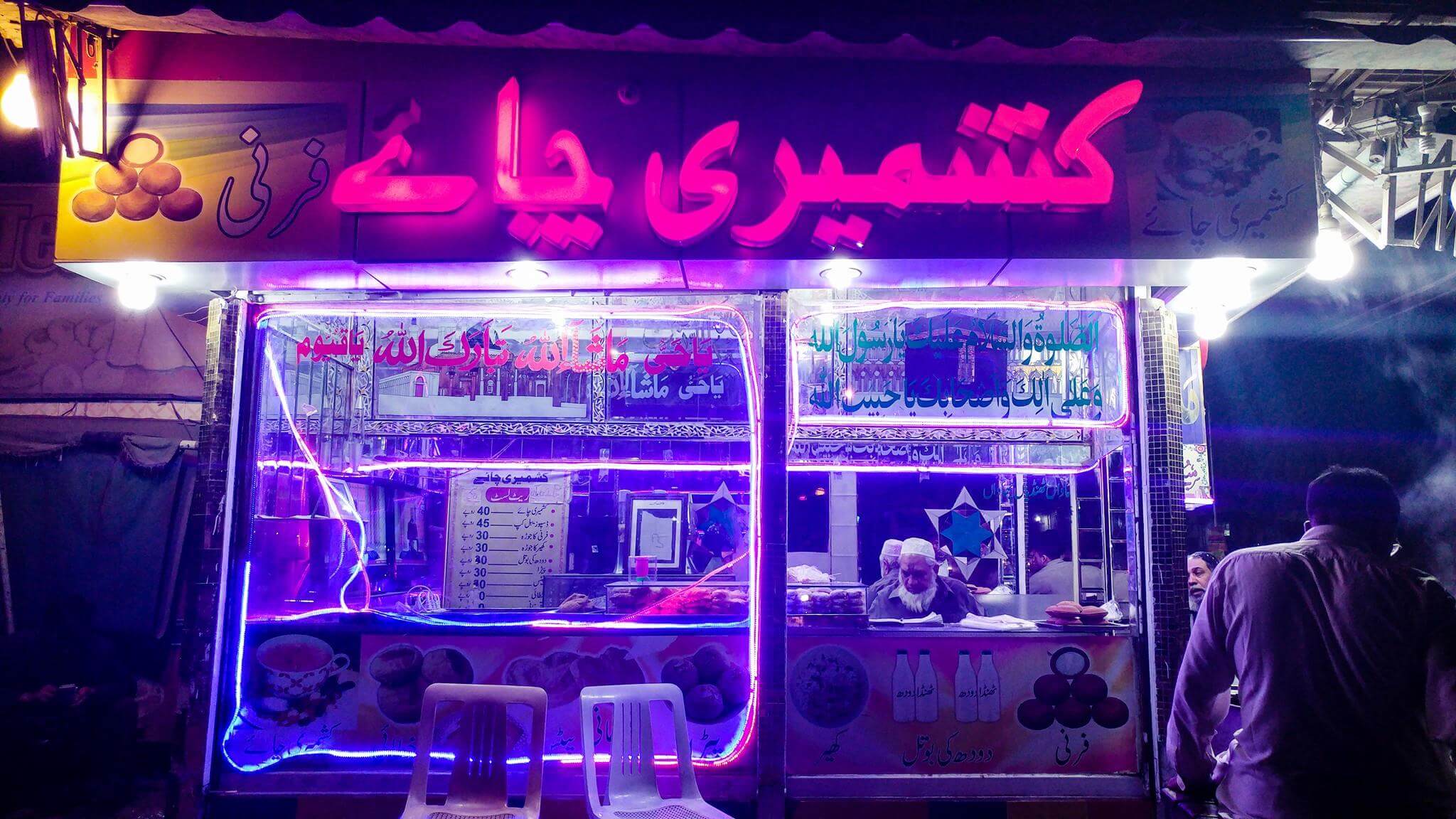 For decades Kashmiri chai has been Lahore's go-to chai during winters.
And the thought of it being served with some special toasted baakarkhaani can warm you up. While few prefer to make it at home, here's a list  of all the top places in Lahore that serve the best delicate pink tea almost everybody loves.
Sarak Kinaray, Ghazi Road, Defence
Sarrak Kinarey is a new rooftop dhaba you might immediately fall in love with if you enjoy sitting in the outdoors on wooden benches, under fairy lights. It serves several chai varieties on the menu, their frothy Kashmiri chai with crushed nuts gets sold out at times.
2. Baranh, Gadafi Stadium
Baranh is a relatively upscale desi food restaurant, a majority of which is set in the outdoors. They serve a milky, creamy cup of Kashmiri chai, one you need to keep blowing on for a while.
3. Kashmiri Chai Stall, Montgomery Road, Lakshmi Chowk
If you've ever been to Lahore's iconic Lakshmi Chowk for Butt Karahi and Kozi Haleem, then you definitely have come across Kashmiri Chai stall as well. We recommend you to try out their chai that is brewed, boiled, reduced and stirred and poured into cups right in front of you.
4. Karak Khel, Banker's Society, Ring Road
The new chai dhaba specializes in the famous tandoori chai, however, it also has much more to offer. Order a cup of piping hot Kashmiri tea from the dhaba when sitting in front of the bonfire and hum to Sufi songs with family and friends. Doesn't that sound perfect?
5. Butt, Outside Saleem Fabrics, Liberty
Butt ki chai outside Saleem Fabrics is known to relieve your exhaustion from all that shopping and most certainly brighten you up. It's heavy on the clotted cream and nuts.
Haven't tried any of these before? We suggest you go out and do try them to keep the winter chills at bay!