Looking to Get Some Work Done? These Are The Best Coffee Shops In Lahore To Go To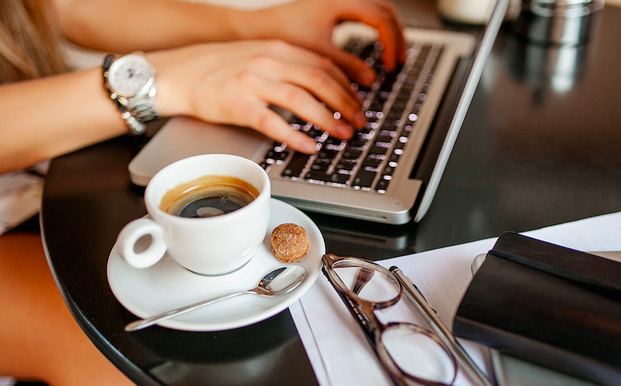 During the last few years, Lahore has seen a considerable rise in the number of coffee shops in the city and the coffee culture has increasingly become mainstream.
A major reason for why these coffee shops have managed to flourish is because it has provided people with a place to work easily, comfortably. With Pakistan being one of the largest freelance markets in the world, the lack of public spaces has helped fuel the growth of coffee shops.
How conducive the environment of a coffee shop is for your work and achieving overall productivity, these are some of the factors which can be considered in a good coffee shop – staff service, quality of drinks/food, seats/tables, Wi-Fi availability, noise levels as well as power sockets.
Here's a list of coffee shops which may be worth visiting and sitting in for work
Kickstart Cafe
It is located in Al-Hafeez Heights, Gulberg, the Kickstart Cafe was made to eat, work and network. They have a running Wi-Fi connection and uninterrupted electricity, and also offer printing and scanning facilities.
Gloria Jeans
One of Lahore's most famous coffee houses, Gloria Jean can be found in plenty of locations. You can find decent seating. The tables, seats, and sofas are relatively comfortable. Plus if you're hungry, you can always pick something out from a selection of their baked goods and sandwiches.
Cafe Barbera
Cafe Barbera offers great coffee. Moreover, the sitting area is decent. It's relatively calm and peaceful during the daytime, so if you're planning a visit, especially for work, make sure it's then. The cafe has several power ports and free Wi-Fi available to ensure uninterrupted work.
TM Coffee Bar
Located in a quite shop outside Gaddafi Stadium, the TM Coffee Bar offers great views, especially from their outdoor seating; the outdoor sitting space is beyond gorgeous early morning. Moreover, unlike the coffee shops mentioned above, this one isn't an international chain and is the closest you can get to a "neighborhood coffee shop" in Lahore.
Have something to add? Share your thoughts in the comments section below.