Komal Rizvi And Yasir Hussain's New Music Video Will Truly Give You All the Retro Vibes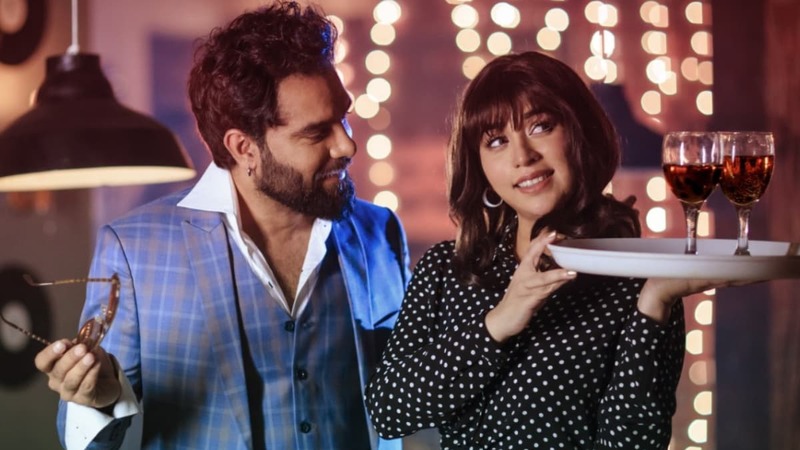 Pakistani lady singer Komal Rizvi has launched her first track for the year 2018 and it is truly giving all the retro vibes.
The song 'Hello Ji's' video is out now and it definitely is the cutest rom-com music video shot in retro style.
The video opens up to show a cafe in 1980s, where a young waitress (Komal) and an infamous mafia boss (Yasir) can be seen to be smitten with each other. However, Yasir is shown to be hesitant about making the first move.
https://www.facebook.com/KomalRizvi2011/videos/1925194894166509/
Talking about the new track, the singer has said: "After quite a while, I've written and composed an original song and I'd been wanting to do a rom-com as it's never been done before by a female singer in Pakistan. I'm hoping all my loyal and loving fans love this one as much as they have loved all my work and more".
"I landed here from California and immediately started work on the song. Working with Saad Sultan on the song had me tremendously motivated and shooting with Akhlaque and his team made my jet-lag melt away like ice cream. And if things couldn't get more fun on set, it had Yasir Hussain and Kashif sending everyone into fits. It feels really wonderful not only to do good work but to work with awesome and talented people. I am extremely blessed!" added Rizvi.
The art director Akhlaque Mahesar and the director of photography Emad Siddiqui have definitely done a wonderful job and created a visually stunning video which is a must watch!