KitKat is Ditching Plastic Packaging For Paper & Here's Why It Will Be a Game Changer…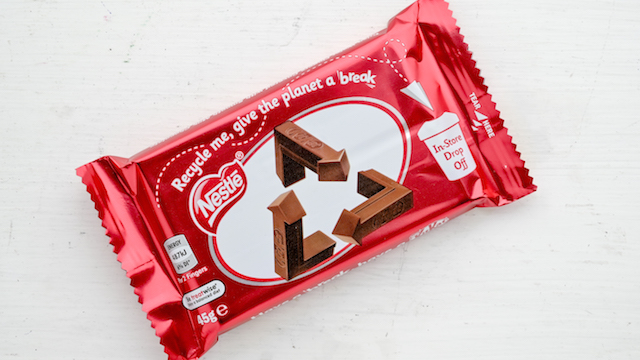 Companies across myriad industries are pledging to make their products—and packaging—more sustainable. One such company is the food and drink giant Nestlé, which announced in January that it had committed to exclusively issue 100% recyclable packaging for its candy by 2025. As part of that goal, Nestlé's Japan confectionery branch recently released new packaging for its popular miniature KitKat chocolate bars, which will now be wrapped in paper instead of plastic.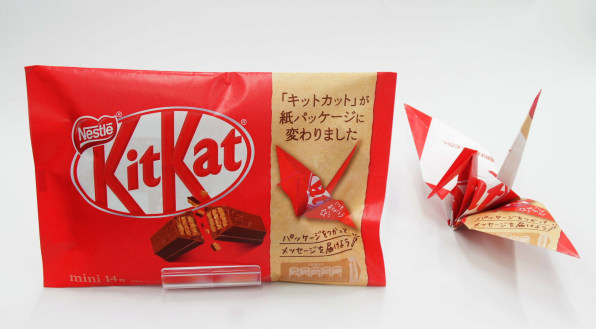 For a massive food processing conglomerate like the Switzerland-based Nestlé, shifting even part of its packaging business to recyclable materials could actualize real change.
In an effort to attract KitKat lovers to buy this newly matte version, Nestlé Japan has designed the updated packaging to include instructions for how to fashion it, post-snack, into the iconic origami crane, a traditional Japanese messenger of thoughts and wishes. (The mini-bar bags also feature designs that encourage consumers to alchemize their trash into origami art.) Ideally, this will guarantee that the paper remains in use, longer.
This is a brilliant way for the brand to create awareness about the importance of recycling. This helps us to adopt habits that are crucial for the environment and lifestyle changes.
With the help of lifestyle choices, it is essential to determine what is good and bad for ourselves and our environment.
Stay tuned to Brand Voice for more news and updates!