Mehwish Hayat Shuts Down Vasay Chaudhry For Body Shaming This Actor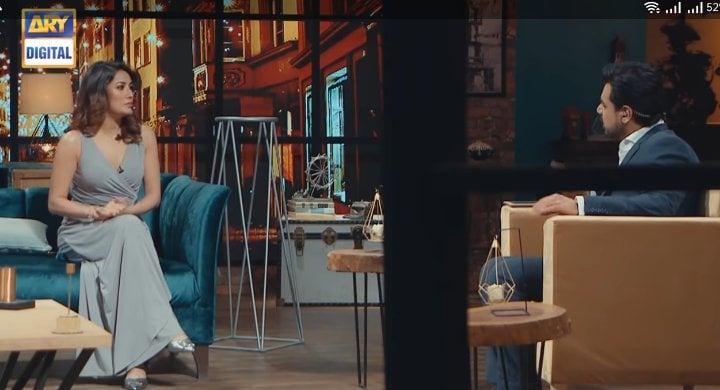 Punjab Nahi Jaungi actor, Mehwish Hayat, appeared on Vasay Chaudhry's late-night show, Ghabrana Mana Hae and had quite an encounter with the host. The actress stopped Vasay from body shaming another fellow actor, Ahmed Ali Butt. Instead of laughing at the joke, Mehwish pointed out that such behaviour will only promote this toxic culture.
Host Vasay Chaudhry, who did not expect such a reaction tried to defend himself. However, Mehwish made sure that she establishes her stance in a strong manner. The girl completely won our hearts with her unapologetic behaviour.
Here's What Actually Happened:
Mehwish and Vasay were having a casual banter about Ahmed Ali Butt sitting on a horse. The host of the show tried converting the conversation into a casual joke when he was suddenly stopped by Mehwish. Vasay was quite taken aback by the actor's response because he expected that Mehwish will support him.
But the actress clarified that although all three of them share a great camaraderie, this does not mean that we should embarrass someone about their weight. She correctly identified that such conversations will set a wrong precedence.
The lady has proven that she is a true icon. Not only does she discourage such behaviour but would not even allow others to promote this culture.
Mehwish Hayat On Ghabrana Mana Hai
Having a celebrity who knows the burden of responsibilities that befalls their shoulders is our good luck. More stars who have gained fame from these very screens need to internalize these screens' significance and the impact they leave on the viewers.
Stay tuned to Brand Voice for more news and updates!