Khadija Siddiqui's Attacker Gets Acquitted, Celebrities Express Outrage Over Social Media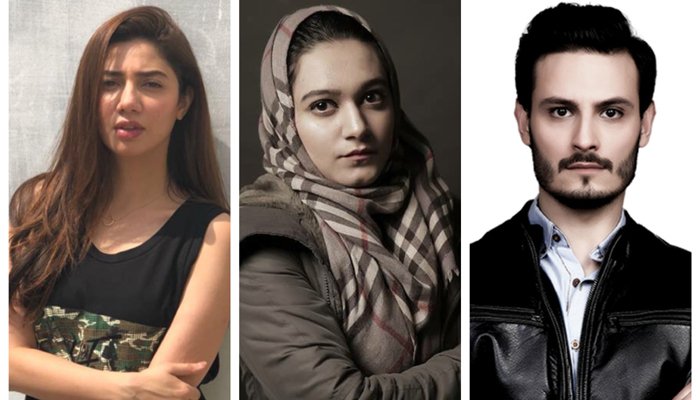 Just a year ago, a guy named Shah Hussain was sentenced to 7 years in prison for stabbing Khadija Siddiqi 23 times in broad daylight. After his sentence was reduced to five, it was only yesterday when Lahore High Court declared him a free man.
The horrific news has shaken Pakistanis, as people question the judge's sanity and the declining state of the judicial system in Pakistan.
Khadija's single tweet almost broke the internet yesterday when she shared these harrowing words
Inna lilahi wa ina ilahi rajioon!
Justice butchered. Shah hussain acquitted!

— khadija siddiqi (@khadijasid751) June 4, 2018
Many took to Twitter in order to express their shock at the Lahore High Court's verdict and support for Khadija, making #JusticeForKhadija the number one trending topic on Twitter.
Celebrities were just as outraged as any common man and this is what they had to say
This is unbelievable!!! This can not and will not be the end of this. We are all with you on this #justiceforkhadija https://t.co/9MQHKWYTMp

— Mahira Khan (@TheMahiraKhan) June 4, 2018
WHAT THE HELL? I am hearing that attacker of #KhadijaSiddiqi who stabbed her 24 times has been acquitted by Lahore High Court???? If this is true, then we must all unite & be Khadija's voice & leave no stone unturned to get her justice against this barbarian! #WeAreWithKhadija pic.twitter.com/BimkvEK8Z5

— Hamza Ali Abbasi (@iamhamzaabbasi) June 4, 2018
https://twitter.com/ArmeenaRK/status/1003740236470542336?ref_src=twsrc%5Etfw&ref_url=https%3A%2F%2Fwww.mangobaaz.com%2Fpakistani-celebrities-demanding-justice-khadija%2F
A seven-year sentence for attempted murder – reduced to five years – reduced to nothing. This is how we value a woman seeking justice with proof (multiple eye-witnesses, DNA match) – the message is loud and clear. She is reduced to nothing. #JusticeForKhadija

— Osman Khalid Butt (@aClockworkObi) June 4, 2018
Will put you in jail for double sawari but stab someone 23 times and you can go home with daddy #PakistanLaw #JusticeForKhadija #WeareWithKhadija

— Ali Gul Pir (@Aligulpir) June 4, 2018
WOW!!!WOW!!!WOW!!! After everything: dna, hair samples, a witness which in 99% cases there are none and still the damned man is acquitted ?
Is this just another hash tag? Zainab, Saba #justiceforsomeone
and 100 more.. is it ?
#JusticeForKhadija

— Feeha-Noor Jamshed (@FeehaJamshed) June 4, 2018
Shah Hussain, who was found guilty last year of brutally stabbing @khadeeeej751 23 times, has just been acquitted by the Lahore High Court. Shameful day for Pakistan. Please support her and her lawyer @HniaziISF as they continue this fight.#WeareWithKhadija #JusticeForKhadija pic.twitter.com/4ubzCgz3Py

— Jeremy McLellan (@JeremyMcLellan) June 4, 2018
I want to remind Justice Ahmed Naeem that this is not 2005 & we will not let the culprit of such a heinous crime get away with it. We demand justice for khadija & many more who suffer & the perpetrators are acquitted !!! #KhadijaSiddiqiCase #westandwithKhadija

— MAWRA HOCANE (Hussain) (@MawraHocane) June 4, 2018