EBM Release 'Sooper Hai Poora Pakistan' by Junoon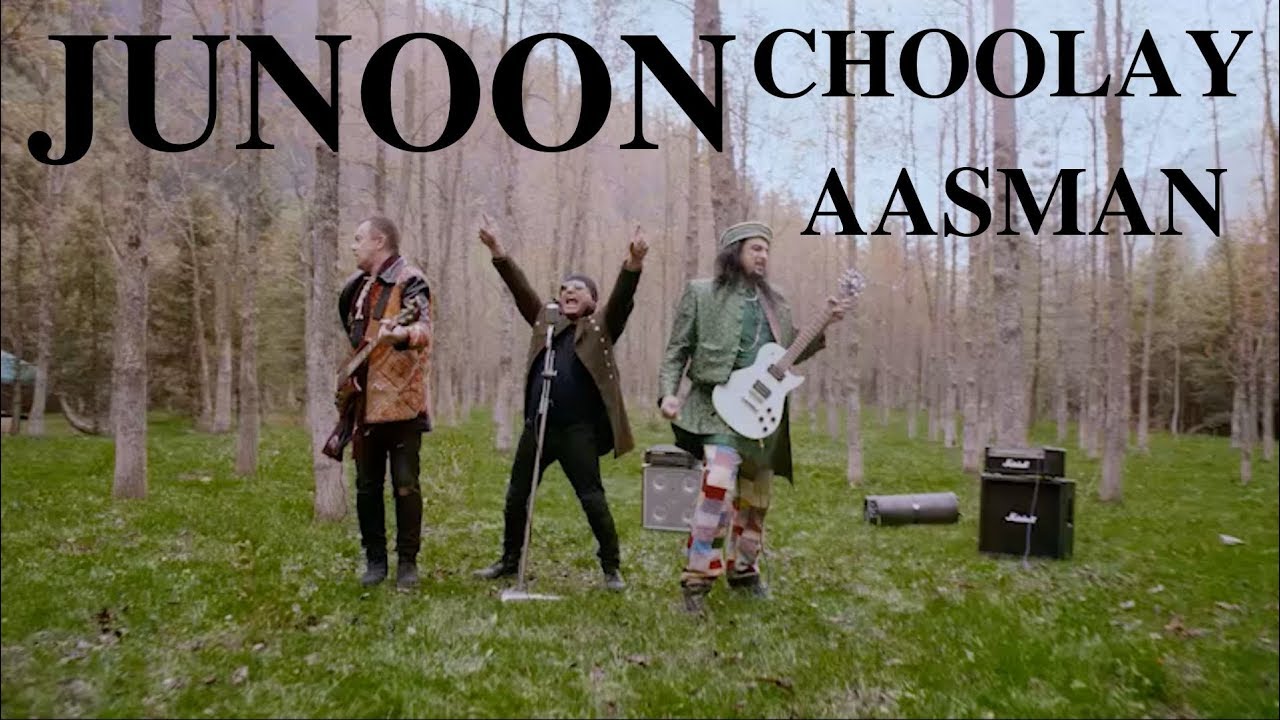 English Biscuit Manufacturers (EBM) have remained a pioneer in the branded biscuit industry since its inception. Over the years, they have cemented their position as market leader by continuously raising the bar in both the quality of their products and their marketing strategies. With the ICC Cricket World Cup 2019 all set to kick off this May, EBM has now launched a new World Cup anthem in collaboration with everyone's favourite rock band, Junoon.
Pakistan's old favourite band – Junoon is back with a new song 'Choolay Aasman' after 15 years.
The band had made an announcement through Facebook earlier, to release a song and pay a fresh tribute to our talented cricket team as it heads for the World Cup 2019.
Listen to the full song here
The song shows people from all walks of life celebrating their love for cricket and being closer to each other than ever. The video shows folks from different minorities, and how their love for cricket is the same. Throughout the video a young man also covers up hateful graffiti and makes it into something beautiful.
The Living Legend Shoaib Akhter has a special Tweet for Sooper hai Poora Pakistan fever:
What a perfect cricket anthem by #SooperJunoonWorldCup. There is unity in diversity and we as a nation can easily draw our strength from it! Excellent work guys! https://t.co/gsv7woiz0d#SooperHaiPooraPakistan#MaardoChhaka

— Shoaib Akhtar (@shoaib100mph) May 29, 2019
Our Stylish opener Ahmad Shahzad had a message on Social Media regarding the Sooper Hai poora Pakistan track.
A strong nation is one that comes together and takes pride in its diversity. What a message by Sooper and what a comeback by Junoon! All fired up for the tournament now, let the games begin!#SooperJunoonWorldCup#SooperHaiPooraPakistan#MaardoChhakkahttps://t.co/0NyqGo999x

— Ahmad Shahzad ?? (@iamAhmadshahzad) May 28, 2019
The music video for 'Choolay Aasman' has a lot of heart and definitely the junoon we expect from a band with same name and a lot people around social media showed their love for the track.
The best part about #SooperJunoonWorldCup anthem is its focus on the diversity of Pakistan. Featuring the underrepresented and the minorities who share an equal amount of love & passion for the sport, the anthem reflects how #SooperHaiPooraPakistan! pic.twitter.com/9CUSvzqfoE

— Sarah Rehman (@rickshaw_raani) May 28, 2019
Jazba-e-junoon might be the baap of all national songs, but hearing junoon once again makes me so happy. #SooperHaiPooraPakistan #SooperJunoonWorldCup #AikJunoonChayaHai pic.twitter.com/BJd7C8Htus

— F!?a Rahman (@FizzaRahman) May 28, 2019
From Rural to Urban areas, Hindu, Christians, Muslims.. hum sab hain Pakistan aur hum sab hain Cricket World Cup ke liye excited. This excitement is captured beautifully by Sooper with the new song by Junoon.#SooperHaiPooraPakistan#SooperJunoonWorldCup#AikJunoonChayaHai pic.twitter.com/yJTWqQFxAF

— Bushra Joyo-Gandhi (@filmyjoyo) May 28, 2019
1996 Junoon gave Jazba Janoon

2011 Ali Azmat brought Josh e Junoon

2019 Junoon return with #SooperHaiPooraPakistan

There is some super Janoon and @cricketworldcup connection! pic.twitter.com/5lPH5yYkNc

— Rai M. Azlan (@Mussanaf) May 28, 2019
Sooper hai Pakistan has come up yet again with an initiative to bring the Pakistani nation closer to each-other, This time its Cricket. Junoon has come back with a World Cup song after 23 years. The last iconic track was "Jazba-e-Junoon" in 1996 World Cup. "Sooper hai Poora Pakistan" has brought back many memories of 90s through "Choolay Aasman" by Junoon. The song conveys a message of tolerance and inclusion and also takes the viewer on a journey of patriotism and passion, all in the name of cricket, as they look towards winning the World Cup.
Have something to say? Share your thoughts in the comments section below.