Iqra Aziz & Yasir Hussain Come Bearing Good News!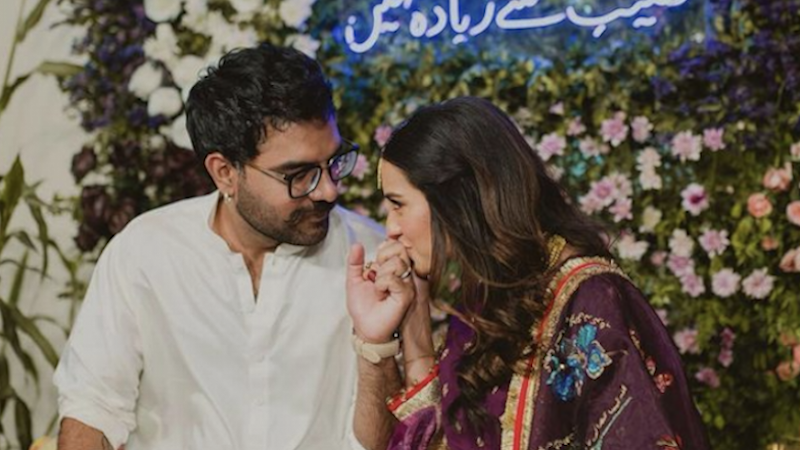 Actors Iqra Aziz and Yasir Hussain are going to be parents this July! Iqra announced the exciting news in a series of Instagram posts.
In her first post she announced that their baby would be arriving in July.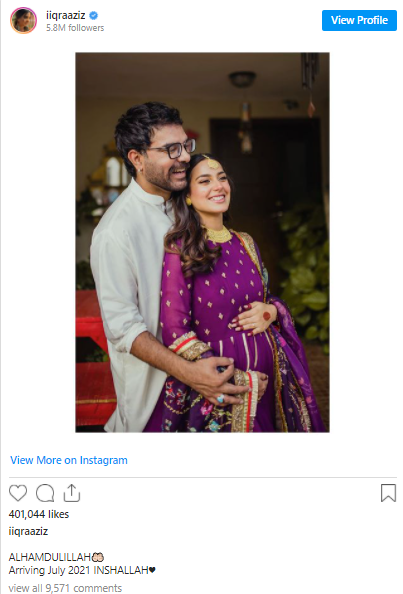 In the second she thanked Hussain for being an amazing partner throughout this beautiful journey. "Taking care of all my mood swings, meals, OCDs, rest and what not. I am so happy to be starting a family with a man like you," she wrote.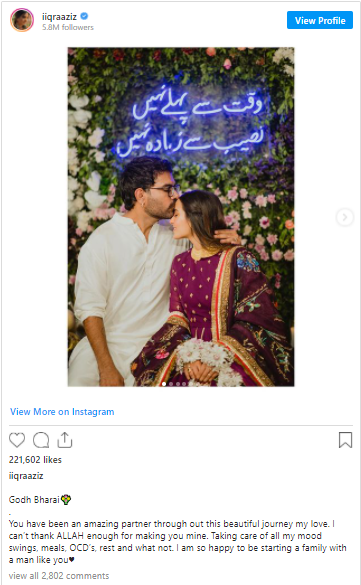 As soon as the couple went live with their amazing piece of news, well wishes began pouring in on Instagram soon after they posted the announcement.
The couple tied the knot in December 2019 after a public proposal at the Lux Style Awards.
Brand Voice wishes Iqra and Yasir all the best in their new and wonderful journey together!