Imran Khan Speaks Up About Baba Fareed's Shrine Visit Controversy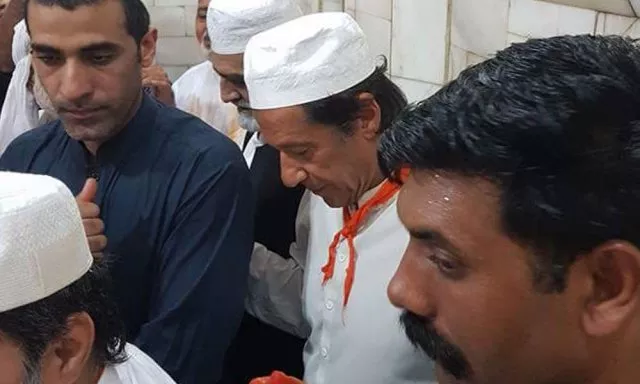 On Wednesday night, A video of Imran Khan along with his wife's visit to  Baba Fariduddin Ganj Shakar's shrine in Pakpattan had went viral all over social media. The clip showed Khan and his wife paying their respects at the tomb.
Soon after the video went viral, Twitterattis started bashing Khan for prostrating at the door of the shrine. Here's a glimpse of what they had to say
Someone's religious beliefs are none of my business but Sajda at a shrine by @ImranKhanPTI is disturbing

— Mubashir Zaidi (@Xadeejournalist) June 28, 2018
Pan, Karachi accent, Sajda at shrine…I love it how our collective intellect keeps regressing. As a nation we need to up our game and pose serious questions to our leadership. Why do we all make issues out of non issues? We are in a serious situation economically & other things.

— Fakhr-e-Alam (@falamb3) June 28, 2018
Here's how Imran Khan came on National Television to clear his stance on the matter.
https://www.facebook.com/1659714807615129/videos/2033971516856121/
While the footage has been in constant circulation negatively targetting Imran Khan, and many of Imran's supporters have been divided over the matter; Imran's clarification which has come out seems valid.