Iman Aly Makes A Shocking Confession On Camera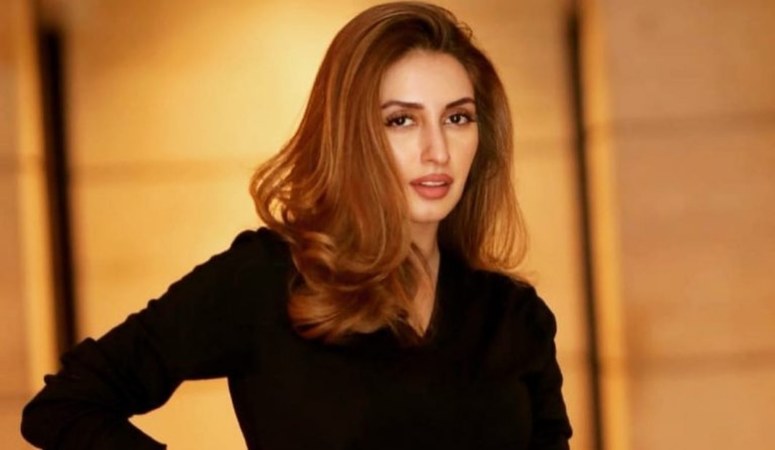 Iman Aly got candid with Vasay Chaudhry on his show and it was heartbreaking. She talks about how many people point out how she is not active on social media. For some it is because they are not suited to such platforms or simply not interested. However, for Iman Aly the reality is much more sinister.
Self-Esteem Spirals Out Of Control
The model truthfully confessed that she does not like how she looks. She looks in the mirror and she looks in the camera, she does not like what she sees. Iman Aly also mentioned that many people think she's lying, doing this for attention. Moreover, they always assume she must have a high self-esteem. However, the truth is far from it. She suffers from a low esteem and hates selfies. That is why she is not active on social media.
Vasay Chaudhry's Response
Vasay Chaudhry took it lightly and tried to make Iman Aly feel better. He lightheartedly made a joke that have you ever tried changing the mirror then? The problem is in the mirror! However, Iman Aly was not to be budged. He also spoke of how she gets a lot of pictures taken otherwise to which Iman Aly remarked "that is work".
Why This Is Important
It is so important for models like Iman Aly to speak up about this. Models are seen as the pinnacle of beauty and fulfil all unreasonable beauty standards set by society for work. However, even models can feel bad about themselves. This normalises self-esteem issues for young girls who feel they are alone. This also makes other models/Iman Aly herself to share their truth. It gives them an opportunity to come together.
Why Bring Down Transgenders?
However, many are having an issue with Iman Aly bringing 'khusras' into it. She could have expressed her sentiments without hurting those of the transgender community.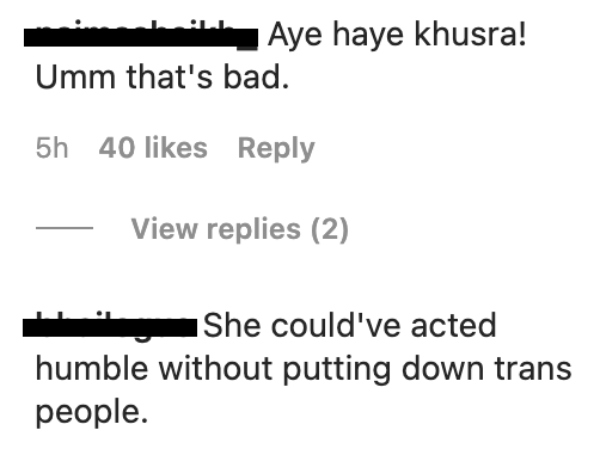 To say that you feel terrible looking at yourself because you look like a hijra is a direct attack to them. 'Khusra' is a slur now because it is a derogatory term used to shame the transgender community.