Ice Cream Shop in Lahore Comes Up With Bizarre Combinations And Social Media Can't Handle it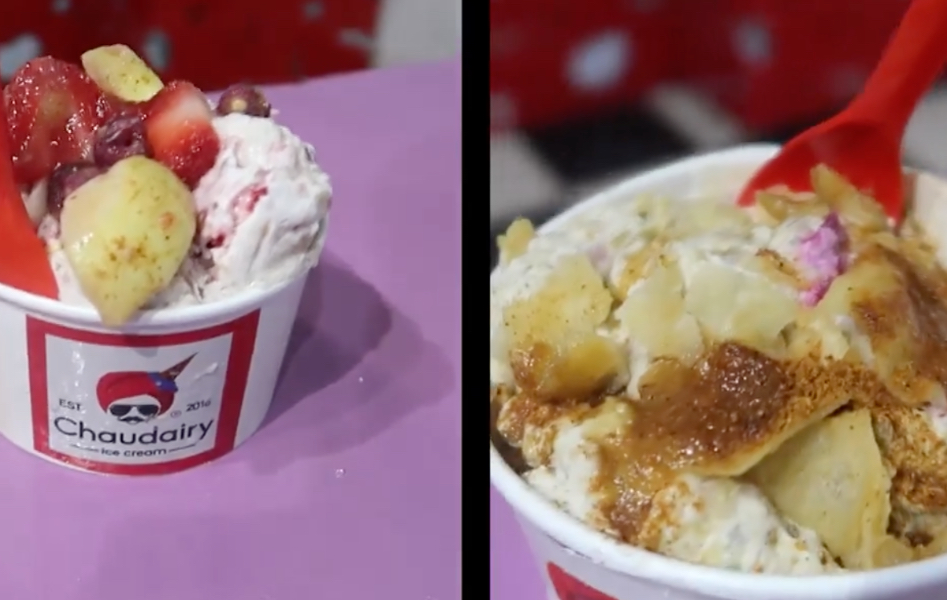 Trends with weird yet likeable ice cream combinations have taken over the world for a while now. You may have heard of Oreo ice cream, churros ice cream rolls.
Recently, an ice cream shop in Lahore has come up with something so bizarre that it has stirred up a storm on social media.
This Ramadan, an ice-cream parlour in Lahore by the name of Chaudairy Ice-cream has introduced the most weird ice-cream combinations you've ever seen or heard of! They are offering samosa flavored ice-cream roll-ups, channa chaat ice-cream, spring rolls, Dahi Baray and the weirdest combination, Pakora Ice-cream.
Check it out for yourself:
https://www.facebook.com/chaudairyicecream/videos/1751060841737394/?v=1751060841737394
You can see a few pakoras being thrown onto the ice slab, cream being poured onto it and the mixing begins!
https://www.facebook.com/chaudairyicecream/videos/250764552972110/?v=250764552972110
These weird ice-cream combinations have created an uproar over the internet and here's what people have to say: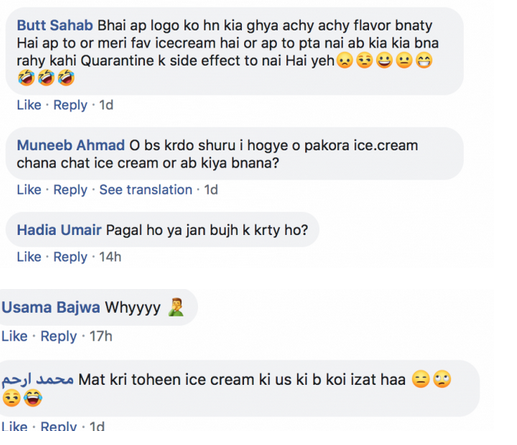 People have also started to suggest weirder combinations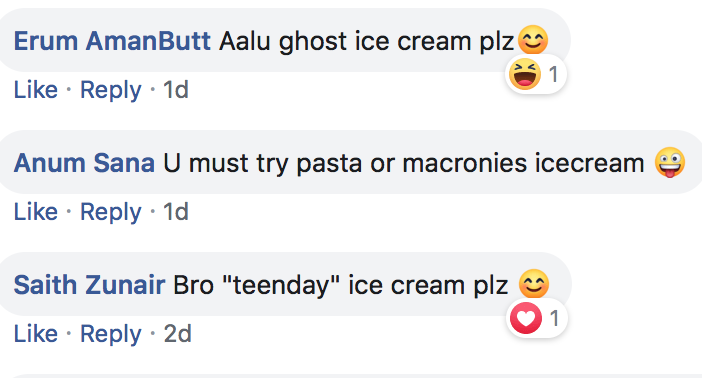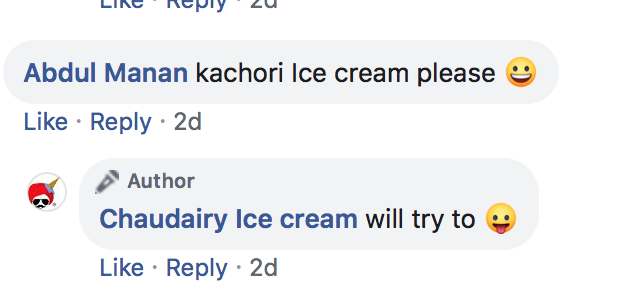 What do our readers think about this story? Share your thoughts in the comments section below.