'I Don't Have Fake Ass' Mathira Responds To Plastic Surgery Rumours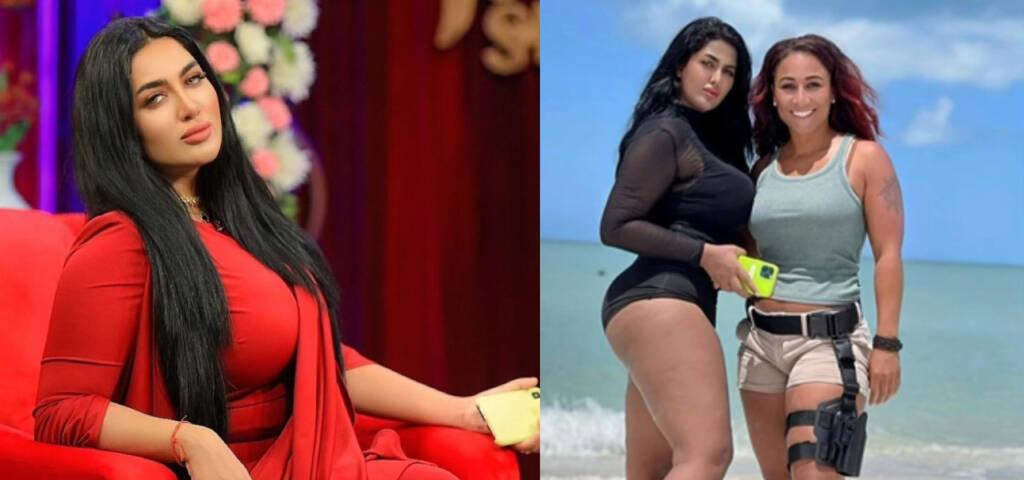 Mathira has known in the industry for her fearless attitude and doesn't give a penny about the criticism she received.
Her statements surely are unfiltered and sometimes straightforward which hurt others' sentiments as well. But netizens have always criticized her related to looks and attire. People have raised various questions about her nose and lip work.
Even claimed that her whole body is fake and surgical with no natural element. To clear the air, Mathira recently sat down for an interview in which she shared her view on body positivity and talked about the criticism she received over her recent physical transformation.
Mathira Talked About Her Nose And Lip Filler
Mathira also highlighted the rumors roaming around about her plastic surgeries and openly discussed her face fillers and nose job. During the talk, the Naagin actor disclosed having suffered a traumatic accident and the healing processes which caused most of her weight gain.
On being asked about her recent transformation, Mathira admitted to getting a nose job and lip fillers. She said, "The only thing I've gotten done is a nose job and I've gotten lip fillers too.
She further went on to respond to the plastic surgery rumors regarding her body, recalling a dreadful accident. "Unfortunately, I had an accident – a terrible one in 2019 – my lung got punctured severely and I had a few fractures too.
The accident happened in Dubai and another car collided with mine. There was a makeup artist with me too and she came out unaffected, but I was injured instead," she noted.
'I Spent Two Weeks In Hospital', Mathira
"I spent two weeks in a hospital in Dubai and then I came to Pakistan because I could not travel by air due to the pressure and was using an oxygen mask. It was around June, and I was on a lot of medication, steroids, and sleep issues. So I was drinking a lot to make myself sleep too," Mathira continued.
The Tevar actor then disclosed that the accident was the primary reason behind her weight gain, not plastic surgery. She said, "That was an awful part of my life and that is when I put on a lot of weight. And, I also got liposuction done later."
Mathira ended her interview with the last message to her fans looking straight at the camera and calling them "fake." She stated, "I don't have fake breasts, and I don't have a fake ass, but yes, you all have a fake personality." She also reassured the host that if she got a cosmetic procedure done in the future, she will openly talk about it. "Even if I would get it, I would say it," she concluded.
Mathira back in 2021 in her interview denied having any plastic surgeryand stated 'Jalo nahi I'm all natural.'