Famous TV Host Nadia Khan Confirms Her Second Marriage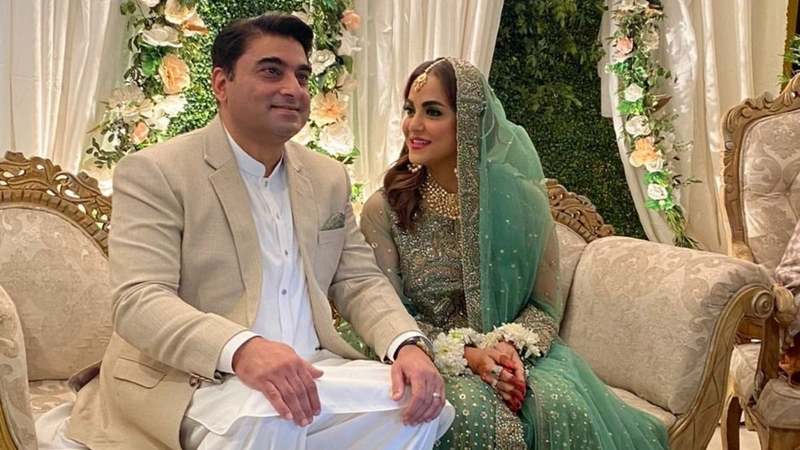 Eminent Pakistani TV host and actress Nadia Khan has confirmed she got married for the second time and shared sweet photos from her wedding.
Taking to Instagram, the morning show host shared adorable photos of herself donning traditional bridal outfit.
Of-course the news went viral and people started her asking a lot of questions to which she also presented a clarification.
On her profile, OutstylewithNadia, Kashafsyed_ asked Nadia very technically, very innocently. However, I have a problem with the faux innocent who pretends to be nice, but they really want to hurt other people.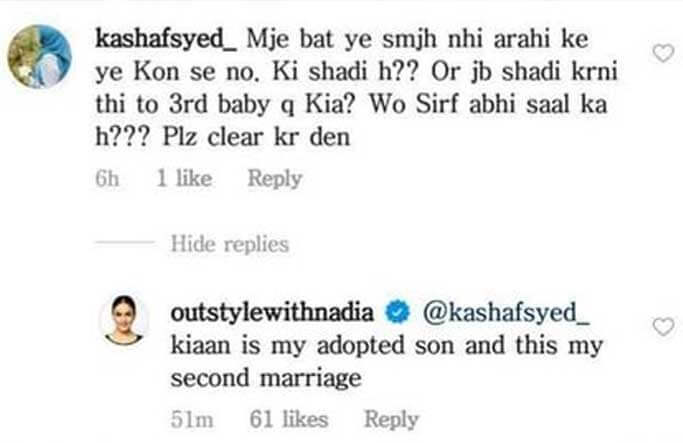 What was clear, though, everyone assumed Kiaan to be her biological son. So she answered her and everyone else that Kiaan, her youngest son, is adopted. And she further clarifies that it is her second marriage, not third or fourth.
Stay tuned to Brand Voice for more news and updates!