Electric Train Planned for Upcoming Safari Park in Islamabad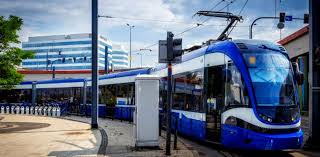 Islamabad zoo established in 1978, has recently gathered several people's attention and it has not been getting the positive attention. Amidst animals dying, the poor condition they are kept in, or being taken away from the zoo to better countries and better places, the Zoo has finally had something good to look up to. The authorities are planning to install electric trains at the zoo.
The Ministry of Climate Change will introduce electric train in wildlife safari park planned at the now defunct Islamabad Marghazar Zoo to provide quality entertainment to visitors focusing to attract tourist towards this recreational place.
The plan aimed to create pollution free amusement park which would give a clear projection for the visiting families especially for children.
With all animals at the Marghzar zoo in the federal capital shifted to sanctuaries or conservations, the government now plans to shut down the zoo and convert the facility into a wildlife conservation centre.