Dewan Motors Launch BMW-X1 In Pakistan.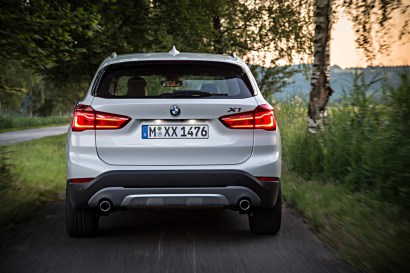 Brand Voice : Here is a big news for all Automobile lovers, Probably the biggest news of 2016, leaving behind the CIVIC mania.
This year, 2016, So far has been an interesting turnover for the Pakistani automobile industry. Not only did the new and revised Auto Policy open doors to foreign investors like Volkswagen and Renault, but the local market itself has been introducing new vehicles to the consumers.
Dewan Motors have recently introduced,  BMW X1, to the car lovers of Pakistan. In the recent days, the demand for crossovers have increased, an example is Honda Vezel. Crossovers are popular because they are the mix of passenger cars with hatchback platforms, with increased ground clearance, accompanying bigger wheels and overall they give off a look of a compact SUV. Besides Vezel, other crossovers have made it big in the country, including Honda HR-V and Nissan Juke.
"The price Dewan Motors have set for the second-gen vehicle is PKR 3,990,000. "