Dettol's TikTok 'Hand Wash Challenge' Receives 9 Million Views In 4 Days!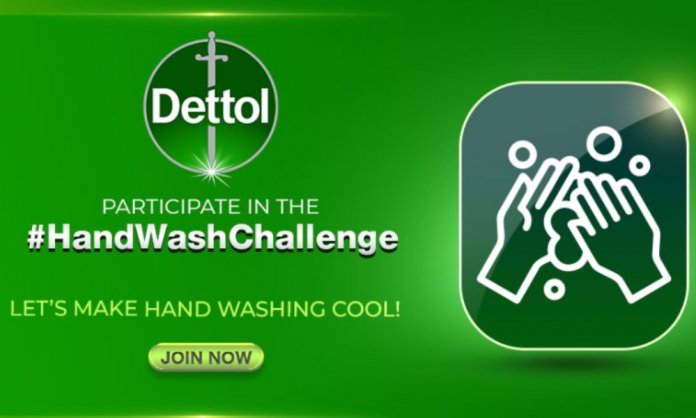 The Coronavirus pandemic has spread rapidly throughout the world. In these times, it is difficult for brands to market their products and complete strategies are being put into place to tackle the situation.
Dettol, however, has stood out from its competitors after it introduced a 'Dettol TikTok Challenge' known as #HandWashChallenge in India to encourage more people to wash their hands in order to fight COVID-19. The challenge has become extremely popular in just four days, receiving a whopping 8.7 billion views.
Dettol's TikTok Challenge Reads:
"JOIN HANDS WITH DETTOL AND TAKE THE #HANDWASHCHALLENGE TO SPREAD AWARENESS ON HOW TO WASH HANDS!"
Keep Calm and Wash Hands. Participate in the #HandWashChallenge on Tiktok by clicking on https://t.co/NKREmiyjWX@ndtvindia @banegaswasthind @Outlookindia pic.twitter.com/z9czqLvuoB

— Dettol India (@DettolIndia) March 15, 2020
The challenge is fun to do and can be danced out as it has steps to wash the hands mentioned in the unique song.
The brand has taken a simple WHO guideline and created a buzz around it through a clever marketing tactic. At the same time, the brand has played an enormous part in creating awareness on Handwashing that is a critical need at this time during the pandemic.
With over 8.7 billion views for this challenge, Dettol has surpassed E.l.f. Cosmetics that crossed 1.7 billion views in a week for its own challenge on TikTok last October. E.l.f was one of the first brands to create its own song for a challenge. In 4 days, other brands have received millions or hundreds of millions of views at the same time but no brand has received such a huge number to date.