Dawlance launches Solar Plus Washing Machines with Brushless DC motor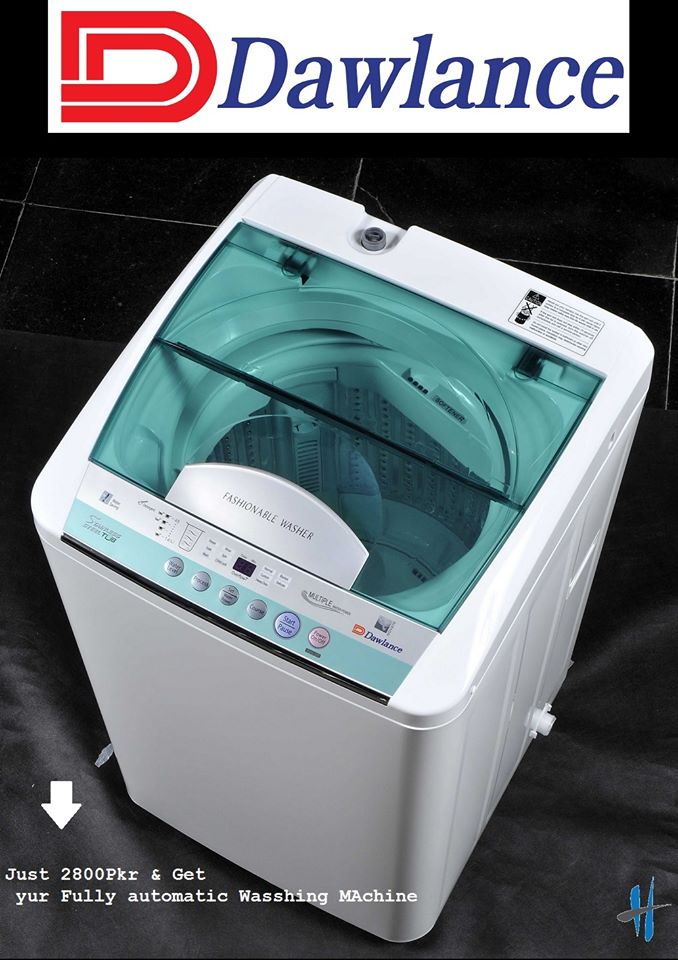 Dawlance is the leading brand of home-appliances in Pakistan, which has an international collaboration with Arcelik – a global leader in technologies. This innovative enterprise has now unveiled its new series of Solar Plus Washing Machines, that will cater to the growing segment of consumers in Pakistan who run their appliances on 12 Volts DC current, through alternate sources like Solar-Power Plus battery. Its BLDC technology is compatible with all sources giving 12 Volts DC output.
For the first time in Pakistan, the Dawlance Solar Plus washing machines run on a DC motor that comes with a Lifetime Warranty. Due to its 'Brushless DC (BLDC) motor' technology, the truly differentiated features of this technology, promise great benefits for the consumers. Due to its friction-less operation, the BDLC motor is much more efficient in electricity consumption.
These Solar Plus washing-machines from Dawlance promise the highest quality and performance with an aesthetic appeal. The new products address the major concerns and challenges faced by the Pakistani consumers. Unfortunately, the Grid supply in many areas across Pakistan is not regular, while in many areas it is not even available. This scarcity of power in rural or remote regions has led to a growing number of consumers to rely on solar-panels and stored battery power.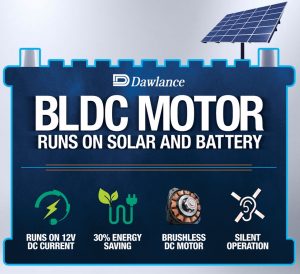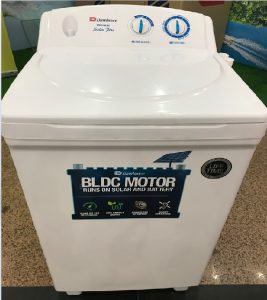 Highlighting the features of Dawlance Solar Plus series, the Head of Marketing at Dawlance – Hasan Jamil said, "Dawlance BLDC motor runs on 12 Volts DC current from Solar and battery power, to promise 30% energy saving and completely 'Silent' operations to promise lifetime saving on your electricity bills. Dawlance is committed to provide the next level of convenience in the households, with unmatched experiences for the modern lifestyle of diverse consumer segments."
In this motor, a higher percentage of electricity is converted into rotational force and lesser power is lost as heat energy. It drastically reduces the noise-levels in the house, with its lower sound decibel reading. The basic difference in this technology is that; 'Grid Power Supply' is AC current, while Solar power gives 12 Volts DC current. These motors do not run on A/C current. Dawlance has thus ventured into the new market of 12 Volts DC electronics in Pakistan, where unbranded products have been dominating the 12V DC segment. So, previously, the consumers had no option to buy a branded product, that directly runs on Solar or Battery power at home. But now they can buy a reliable brand like Dawlance.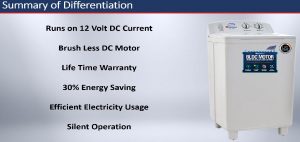 The modern-day consumers look for appliances with reliable and prompt after sales-services that simplify their lifestyle, while promising energy-conservation. With continuous Research and Development practices, Dawlance has become a pioneering brand, that goes beyond the expectations of its consumers, to live up to their trust and confidence in its wide range of products.