Arshad Nadeem – Nations Pride, Pakistanis Thank Him For His Incredible Performance at Tokyo Olympics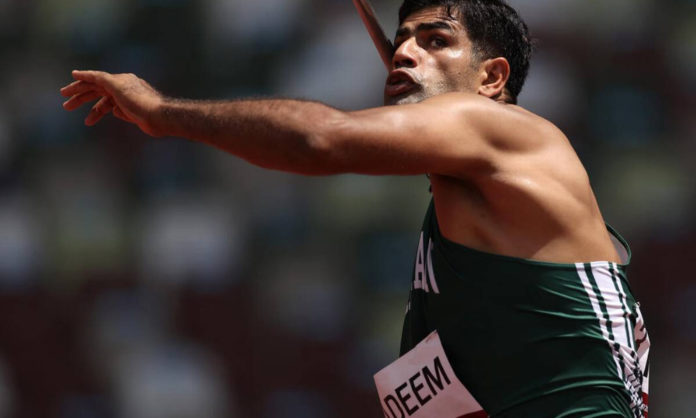 Ten Pakistanis participated in Tokyo Olympics 2020. Unfortunately, nine of them were eliminated in the initial rounds only. Arshad Nadeem, Pakistani Javelin thrower was the only citizen to have made it to the final round of Olympics. Most of Pakistan was looking forward to his performance.
Rooting for our athlete, we also tuned in to watch the famous throw at exactly 4pm Pakistani time on 8th July 2021. The finals consisted of 12 contestants from different countries who needed to play 6 rounds. In the first round, 4 of them were to be left behind and 8 were to continue to finals.
All through the event, we could see that the player were making a huge effort. Fun fact to note, athletes from Pakistan and India were competing against each other. It is certainly interesting to see Pakistan and India clash on the sports field yet again. People were as excited to watch it as they are when a cricket match between the two takes place.
After much collision and throws, it seems that Nadeem Arshad overstepped in one of his throws. While the throw itself was impressive, sadly, it did not count. Thus, this put him out of the race for a medal. However, this does not mean that all of his efforts must be disregarded. He secured 5th position even if he was not able to secure a medal. The fact that he reached the finals shows how much potential he is. It takes quite a lot of power to make it that far in an international event.
Stay tuned to Brand Voice for more news and updates!