Amna Ilyas in Hot Waters with her Kick-Off Challenge Blooper!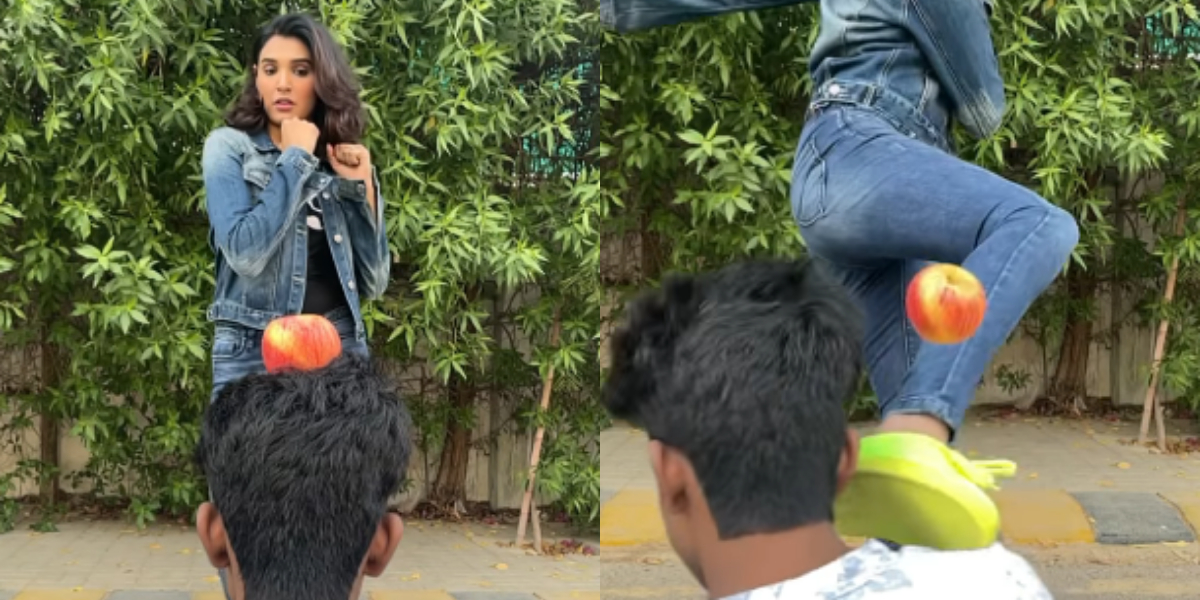 Actor Cum Model, Amna Ilyas has been the subject of netizen's criticism after uploading a blooper of Kick-Off challenge. The viral challenge has been going on around the world where one attempts to kick off a fruit on top of ones head. However, one of Amna Ilyas' attempts went horrible wrong.
In the video she posted on her social media, it is seen that instead of kicking off the fruit, she kicks the man's face across and had captioned the post as "Bulls Eye". "Disclaimer: nobody was hurt in the making of this video and don't try this at home."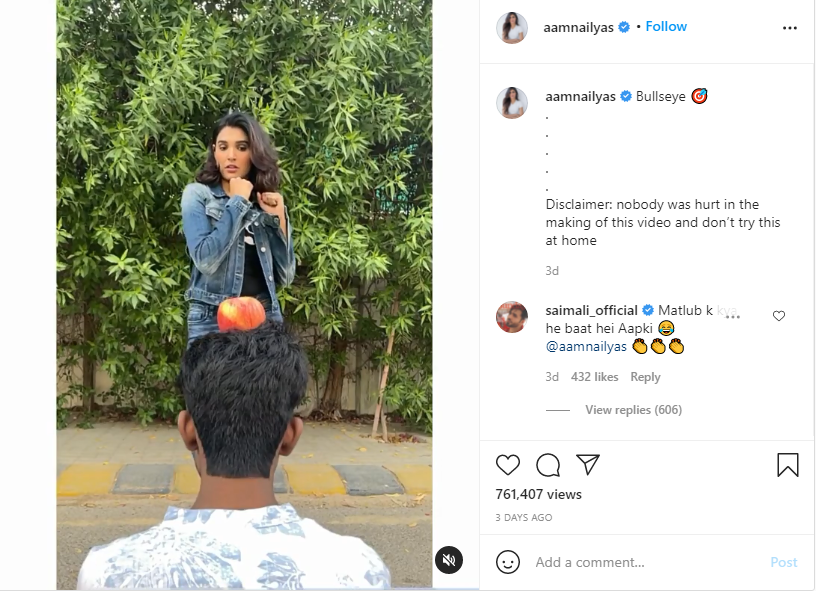 Netizens went on to social media has having found the video as disturbing, abusive and anything but funny.

Others on twitter also discussed how reversing the genders would have cause a bigger outrage over the model's insensitivity towards the working class of our country.
Celebrities, however, found the video hilarious which has also raised eyebrows and concerns over the priorities of actors and their sense of humor.
Many have also called out other actors for supporting such behaviors and their complete disregard for those working for them or their assistants. Many have accused celebrities to be doing anything for likes and shares and have called them greedy for attention.
The kick might have been an honest accident, however posting it on social media and calling it humor is a matter of concern. Although kickslap humor is a popular form of comedy, however they involve stunts and consent.
What is your point of view on this video?