Amir Khan Denies Report of Affair With Beautician as 'Total Nonsense'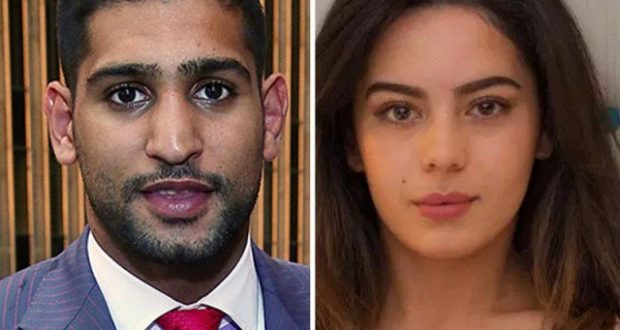 British boxer of Pakistani origin, Amir Khan, is in the news again for another scandal.
Barely a month after he became the father of his second child, a woman named Sophia Hammani, has come forward alleging she had an affair with the boxer.
Sophia Hammani, a 22-year old beautician, admitted Amir Khan cheated on his wife after they met at a London club, just 17 days after his Faryal gave birth to the couple's second daughter.
Amir Khan has also finally responded to the cheating claims made by Sophia Hammani.
What total nonsense! She was wanting a pic but was told to leave by secruity due to her being too drunk. IMO that's the reason she sold a story. Quite strange at the fact that there is no photos of us together 🤔. Supposedly, i gave her £20, is that all she's worth? 😂 pic.twitter.com/w4jWFkjBBH

— Amir Khan (@amirkingkhan) May 27, 2018
The couple also had a public spat in August last year, when Amir announced their separation on Twitter while falsely accusing his wife of cheating on him with heavyweight star Anthony Joshua.