American Talk Show Host Compared Imran Khan With Trump And People Are Not Happy About it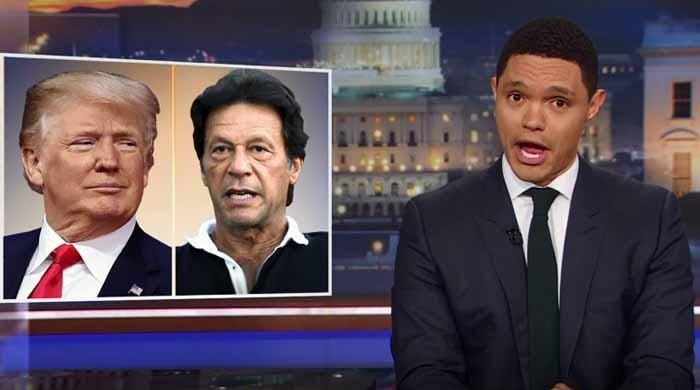 Trevor Noah who is a late night talk show host in the United States has compared Imran Khan with Trump in the latest episode of his show.
In the episode Noah draws some interesting comparisons such as how both Imran Khan and Donald Trump have similar pasts; both were from privileged families, went to the best universities and had somewhat of a 'playboy' past because of their 'heartthrob' status.
While some of the comparisons might be humorous to an extent, a lot of Pakistani people did not appreciate the idea of Imran Khan being compared to Trump and thought the comparison to be not well researched and out of context.
Here's what some people had to say 
I've lost all respect for Trevor Noah after watching him compare Imran Khan to Donald trump. It's so easy to make a Pakistani look bad when the only videos you've used to describe him in ur segment are American based. Fuck you @Trevornoah

— mfz*hra (@ZahraImam) August 15, 2018
Trevor Noah is cancelled cancelled cancelled whisksmaiakajjwkqjhbzjk 🤬🤬🤬

— Haleema Khan (@haleemak_) August 15, 2018
Please dislike this video and report this video this man don't know iota about imran khan and he is comparing ik with trump so rediculous wtfhttps://t.co/ewiY9gu5oC

— Engr Sheeraz Siraj (@sheeraz_siraj1) August 15, 2018
https://twitter.com/FahadFareed07/status/1029972560962826240?ref_src=twsrc%5Etfw%7Ctwcamp%5Etweetembed%7Ctwterm%5E1029972560962826240&ref_url=https%3A%2F%2Fwww.mangobaaz.com%2Fpeople-are-pissed%2F
Watch the full video here