50 Crore – Pakistan's Top Stars Lined Up For An Upcoming Blockbuster!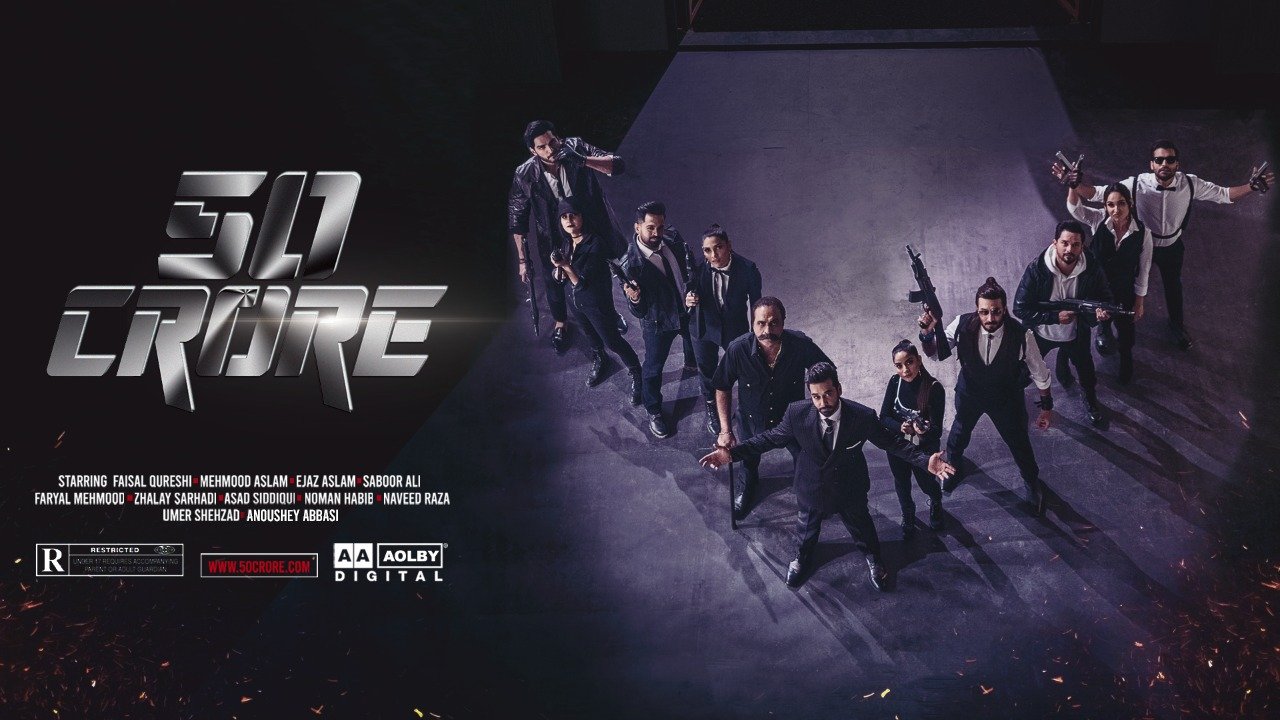 Covid-19 has left an impact on businesses all around the world including the film making business. Things however, are now going back to normal and activities are also resuming in Lollywood. A movie featuring Mahira Khan and Fahad Mustafa, tiled as Quaid-e-Azam Zindabad is gaining traction to hit the screens in December 2020.
Recently, news has been shared that top television stars have been lined up for one of a kind production, which seems like another blockbuster hit in Lollywood.
The poster of the film was released by unknown sources and discloses the name of the working title of the film "50 Crore". 
Popular celebrities including Faisal Qureshi, Ijaz Aslam, Saboor Ali, Zalay Sarhadi, Faryal Mahmood, Asad Siddiqui, Naveed Raza, Mehmood Aslam, Noman Habib, Anoushey Abbasi and Umer Shehzad were seen on the set of what looks like an action-packed sequence set to hit the screens very soon!
While speaking to the director about the inspiration taken from the world-famous TV series Money Heist, he said, "We understand the similarity with the internationally renowned series but for us, it is much bigger than that. We are not just inspired by the storylines of the western movies like Oceans Eleven and other similar hits but are also extremely thrilled to bring a similar concept to the Pakistani film industry".
The producer has yet to disclose the release date of the film while the audience stays anxious about this star cast coming together.