2 Pakistani Companies Make it to Coveted Forbes List for a Third Time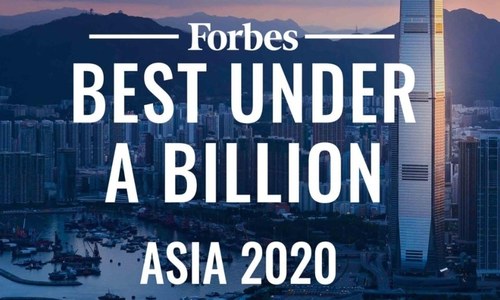 Two Pakistani companies — Highnoon Laboratories and Systems Ltd — have made it to Forbes' coveted 'Asia's Best Under a Billion' list for the third time this year.
The annual list recognises 200 top-performing small and mid-sized companies in the Asia-Pacific region with sales under $1 billion.
Prior to this, Highnoon Laboratories, one of Pakistan's largest and fast-growing companies, made it to the list in 2019 and 2021.
Meanwhile, Systems Limited was included in the list in 2020 and 2021.
Founded in 1977, Systems Limited Pakistan has the distinction of being the country's first software technology company, according to its website.
$100 million valuation
According to the Forbes website, Highnoon Laboratories has a market value of $106 million.
"It specialises in drugs related to cardiology, diabetes, gastroenterology and respiratory disease. The company was founded in 1984 and is headquartered in Lahore," according to its website.
Highnoon Laboratories Chairman Tausif Khan said he was "delighted" at the company's inclusion in the list for the third time.
"We remain thankful to the healthcare professionals for their confidence, and we value our business partners for enabling [us]. We will continue to focus on providing products that enrich life by improving clinical outcomes," he vowed.