Watch This Blogger Transform Herself Into Legendary Pakistani Women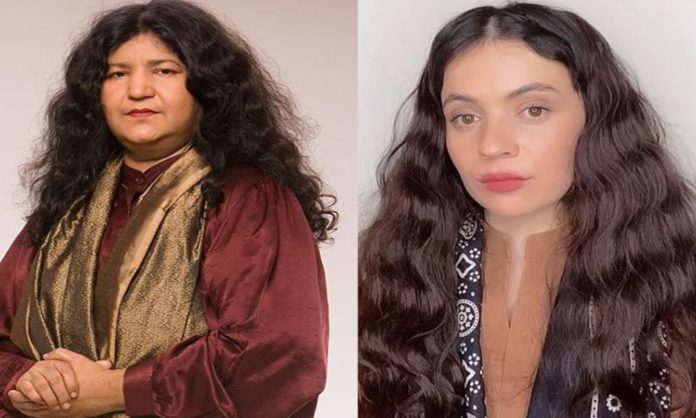 An American Pakistani blogger who goes by the name of izatbibi has recently caught a lot of attention as she transformes herself into legendary Pakistani women, and the internet is here for it!
Bibi has paid homage to the biggest names in the Pakistani industry by dressing up as them. Her replication of the makeup and hair details makes it look absolutely natural and refreshing. She started the series under INFLUENTIAL WOMEN OF PAKISTAN, which showed women from all walks of life. These women are the essence of Pakistan's history and their names will always be in the good books of history.
Noor Jahan
She created a signature makeup look of the late Noor Jahan.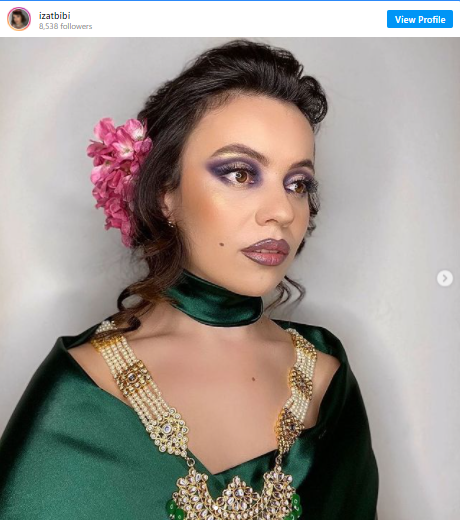 Reshma
The picture of Reshma shared by the blogger is an iconic piece. Big nose pin paired with big eyelined doe eyes.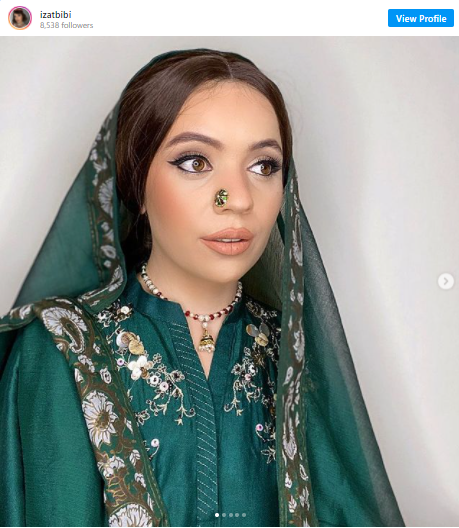 Asma Jahangir
This look was inspired by Asma Jahangir, who is one of the biggest names in Pakistan's Law society.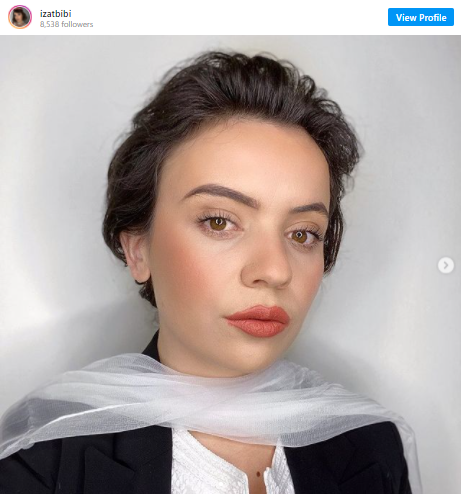 Nazia Hasan
The look is inspired by a first-ever pop queen who laid the stone for pop music in Pakistan.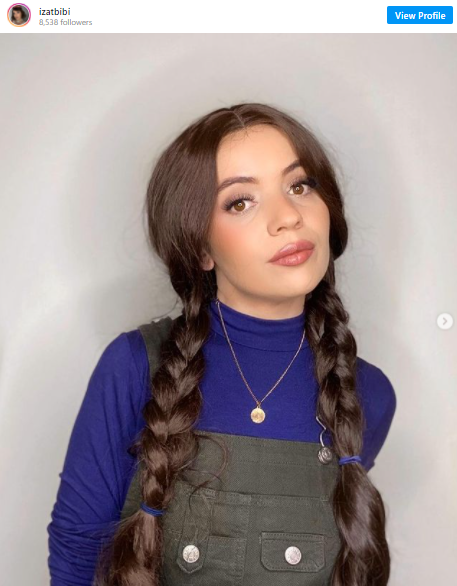 The blogger didn't just pay homage but also wrote a lot of information about the legends, which everyone needs to know. If you are curious, you can check out more looks and get a lot of relevant information about famous Pakistani women.