Virender Sehwag Questions Ban On Crackers On Diwali As Citizens Celebrate Pakistan's Victory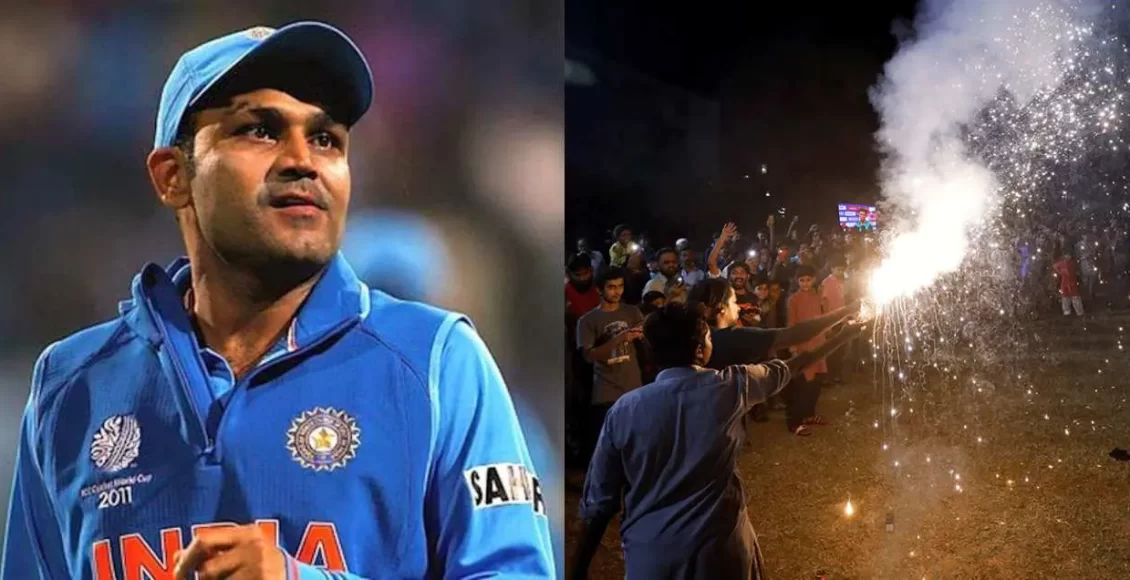 While mocking the ban on firecrackers during Diwali after allegedly witnessing citizens bursting crackers to celebrate Pakistan's victory over India in the T20 World Cup match, the former Indian cricketer Virender Sehwag asked "What was the harm in fireworks on Diwali?".
The Green Shirts were famous for their meltdowns against their arch-rivals in World Cup matches. They had lost 12 straight matches to the Blue Shirts. But on Sunday night they flipped the script and inflicted a chastening 10-wicket defeat on India. It marked the first time either side had beaten the other by 10 wickets in a limited-overs fixture.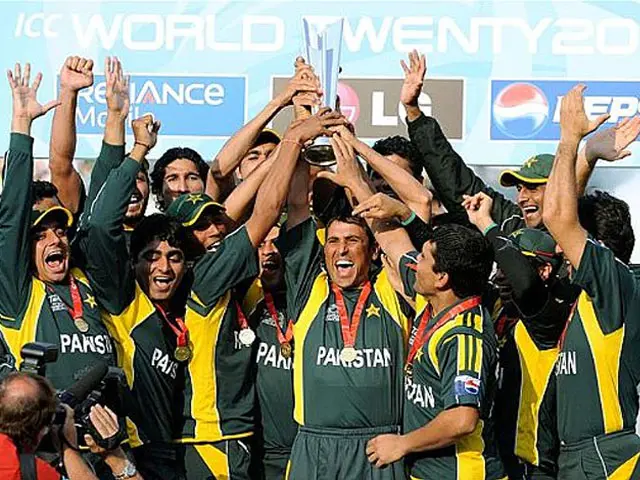 Image: File
The much-awaited match between India and Pakistan concluded on a joyful note for Pakistani cricket fans after India lost by 10 wickets in their first game of the T20 World Cup.
Taking a jibe at the citizens bursting firecrackers while celebrating Pakistan's victory, Sehwag questioned the hypocrisy behind banning crackers on Diwali. According to the former Indian cricketer, many burst crackers after the India-Pakistan match in the T20 World Cup, alleging some residents celebrated India's 10-wicket loss.
Ban on bursting of firecrackers
The Delhi Pollution Control Committee (DPCC) has ordered a ban on the sale and bursting of firecrackers in the national capital till January 1, 2022, to keep a check on air pollution.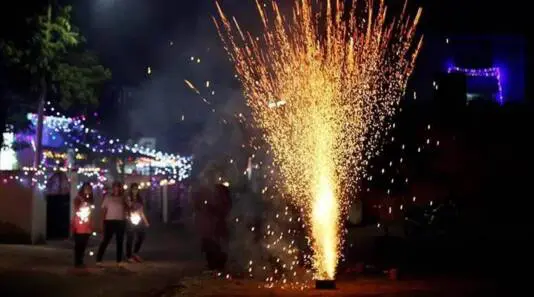 Diwali will fall on Nov 4 this year. According to the order, "Several experts have informed that now the cases of COVID-19 are expected to increase and people will gather in large numbers to celebrate on a large scale by bursting of firecrackers".
Taking to Twitter, Sehwag called out the double standard. "Firecrackers are banned during Diwali but yesterday in parts of India there were firecrackers to celebrate Pakistan's victory," he wrote.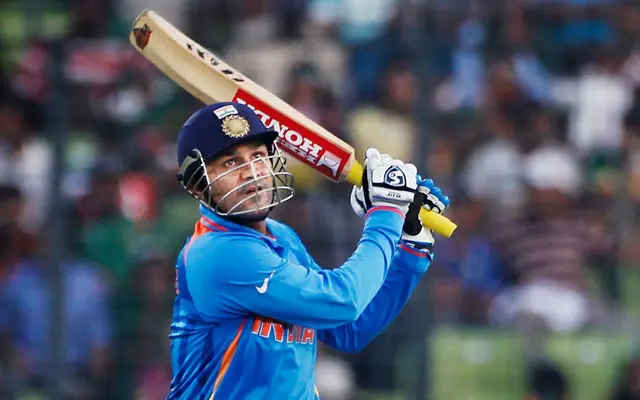 "Okay, they must have been celebrating the victory of cricket," the former Indian cricketer added. "Then, what's the harm in fireworks on Diwali. Why the hypocrisy? Everyone remembers to lecture only around this time."
Gautam Gambhir, an Indian politician, and former cricketer, also went made a similar tweet. More so, he alleged that those bursting crackers celebrating Pakistan's win "can't be Indian" with the hashtag #Shameful.
Those bursting crackers on Pak winning can't be Indian! We stand by our boys! #Shameful

— Gautam Gambhir (@GautamGambhir) October 25, 2021