United Bravo Price Decreased After Dollar Comes Down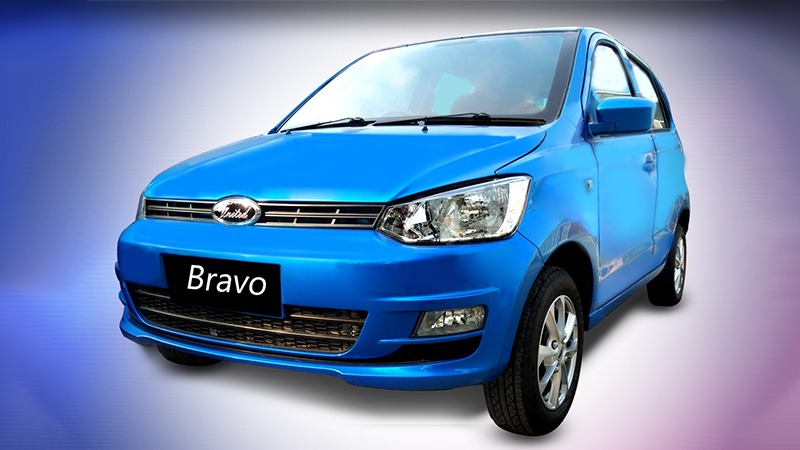 The price of United Bravo has reduced after rate of US dollar comes down in last few weeks.
According to notification by United Motors, the new price of 800cc hatchback is Rs11 lacs. Earlier, the rate of the car was Rs12 lacs.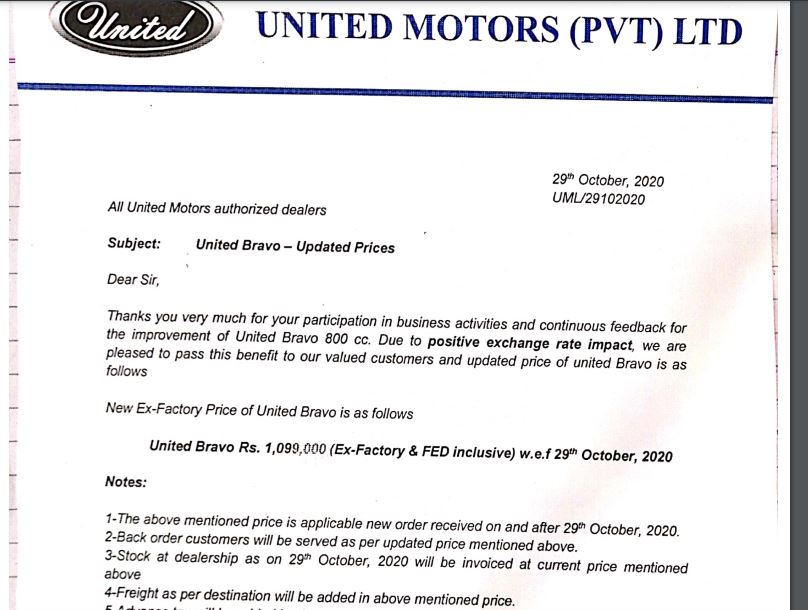 The company stated: "Due to positive exchange rate, we are pleased to pass this benefit to our valued customers."
According to the company, the new rate is applicable on new orders received on and after  October 29, 2020. Furthermore, the company will deliver the car to back order customers as per updated price.
The company further said:
The company will invoice the stock at dealerships as on October 29th, at current price mentioned above
United will add freight as per destination in revised price
The company will add advance tax according to new price
United Bravo cars
After the launch of this hatchback, the company received several complaints about the car including vibration and absence of spare tire. Keeping these complaints in view, United Motors upgraded the features and colors of 800cc last year.
The new model came in six colors including maroon metallic, beige metallic, royal blue, grey metallic, silver metallic, and white. Furthermore, the company introduced new door handles, color matching side view mirrors and new seat fabrics.
The company made improvements after it started working with a lot of local vendors. These local vendors provided parts at cheaper rates, and there was less time lag. United also saved a lot of money in localizing the entire manufacturing and assembling process.