This Eid Collection Campaign Has Churned Out Hilarious Reactions & Here's Why!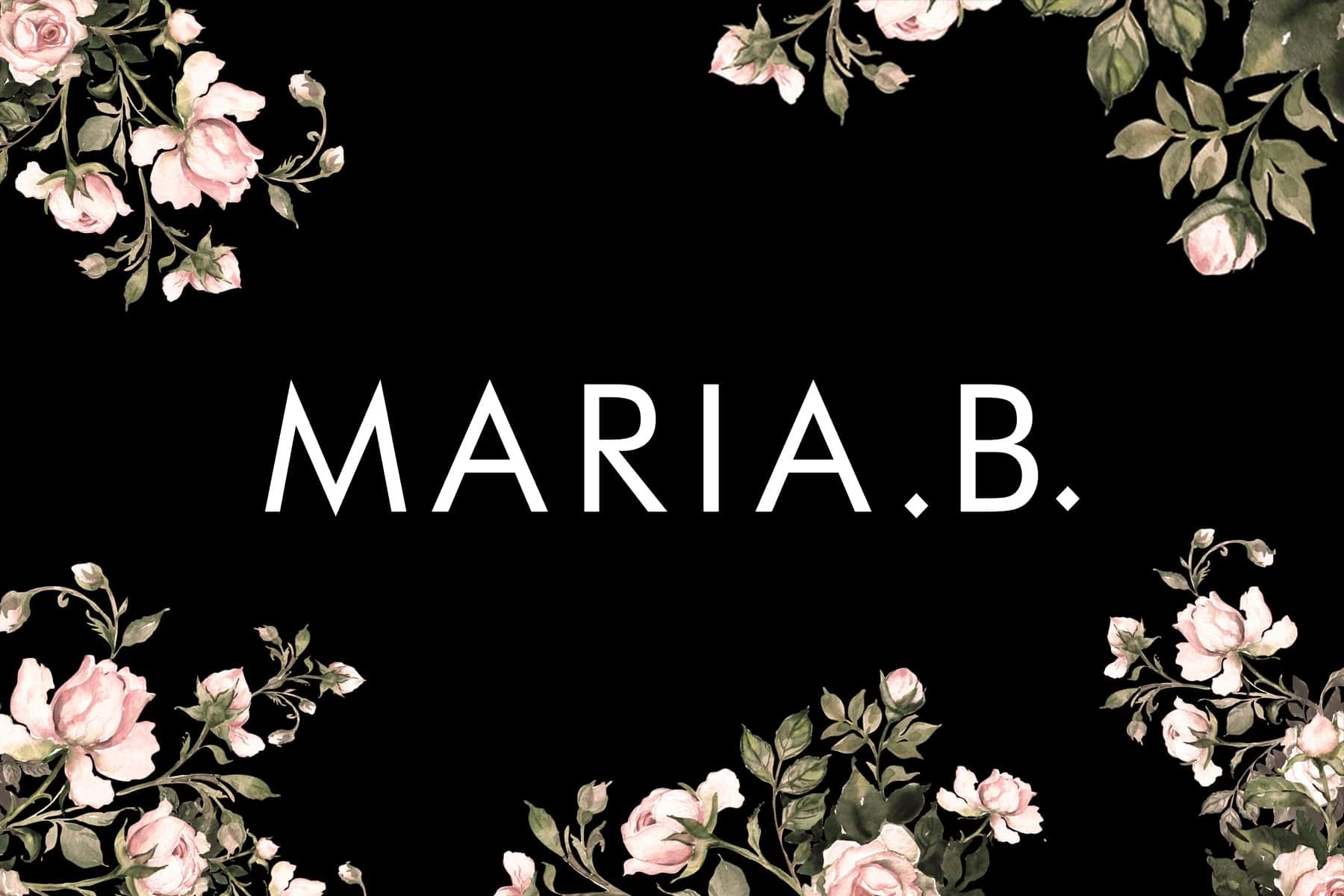 Eid-ul-Fitar 2021 is just around the corner and all the brands are trying to push their campaigns & messages towards the consumers. The clothing industry of course is one of the top industries that is churning out content day in and day out.
Moreover, the fashion industry is constantly called out for their horrendous cases of photoshop. Whitewashing, airbrushed skin, or invisible body parts. These are some of the prevalent mistakes of photoshop going wrong. A similar situation seems to be happening with the latest campaign of Maria B. Maria B's Ready to wear eid collection, starred Rubina Ashraf and Mina Ashraf.
Maria B's Latest Campaign
The mother – daughter duo can be seen wearing matching Maria B outfits in different colors. Minna wears a teal green look while Rubina Ashraf adorns a bright red outfit. However, Rubina's outfit or picture seems to be wrong because we can't see her legs.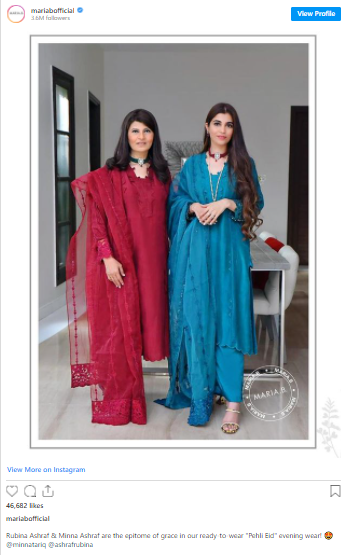 The picture is getting some hilarious responses from the netizens. People are concerned about why they are unable to see Rubina's legs and what made them disappear.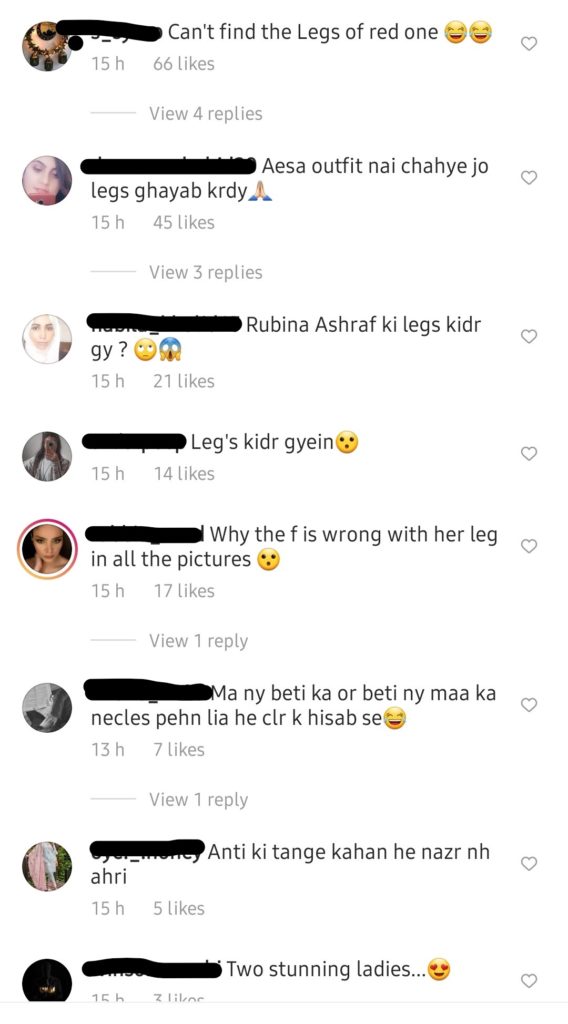 This picture seems to raise a question. We keep wondering if her legs are actually photoshopped or if it's just an illusion because her legs are hiding behind her dupatta. But whatever the case is, the internet found a meme-worthy scenario from the designer's campaign.
Photoshop fail or just an illusion? What do our readers think? Let us know in the comments below.