The Pandemonium of Midsummer Chaos!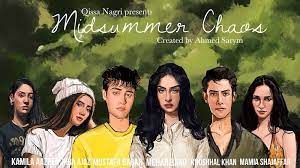 On 12th June, Qissa Nagri launched the first episode of its latest web series called "Midsummer Chaos". The series intends on giving a representation to Pakistani Gen Z generation by telling a coming of age story. The story involves a group of teenagers, enjoying their summer before college. Starring famous TikToker Mustafa Babar, the Churails star MeherBano and model Mamia Shajafar, while others are new faces in the industry. The show is set to have five short episodes, airing on Sundays. The show publicized to give an "authentic account" of the Gen Z generation and is set in Islamabad. Yet, after viewing the first episode, the one thing that is clear that it is far from relatable from the general public.
The show starts with a group of friends (quite obviously from rich backgrounds) going to a place for a party. Haris, played by Mustafa Babar, carpools with his best friend/influencer, Sameer. Haris is seen distraught by his "girlfriend problems" from Alayna, who will be joining him there with her friend Kaira. The party itself is seen to have teenagers smoking and drinking. Alayna seems to be giving Haris a cold shoulder throughout the episode and decides to finally tell him something. What that is, is not revealed but the girls leave the venue immediately as they arrive. While Haris and Sameer end up in a nasty argument, over a fight that neither of them initiated, but it seems to be all about them in a matter of seconds. Haris leaves the party confused and sad, with his girlfriend ignoring him and his bestfriend abandoning him. Mamia Shajafar, plays the charismatic Ushna, who is seen to take an immediate interest in Haris and pries into his personal affairs within a matter of minutes. The episode ends with Sameer expressing his regret of what happened with his mom (Saman Ansari) who already knows about the fight (even though she was not there). While Haris is seen shattered with Meherbano, who seems to be used as a prop to deliver awkward deep quotes, failing to connect with the audience.
The story line is abrupt and does not gel well at all. Too much is seen happening in too little of time and is seen to have created a pandemonium of incidents which becomes hard to follow. The acting is average and dialogue deliverance is weak. A sense of curiosity is attempted to be created within audience yet that too miserably fails, as too many loopholes are left unanswered which simply creates confusion.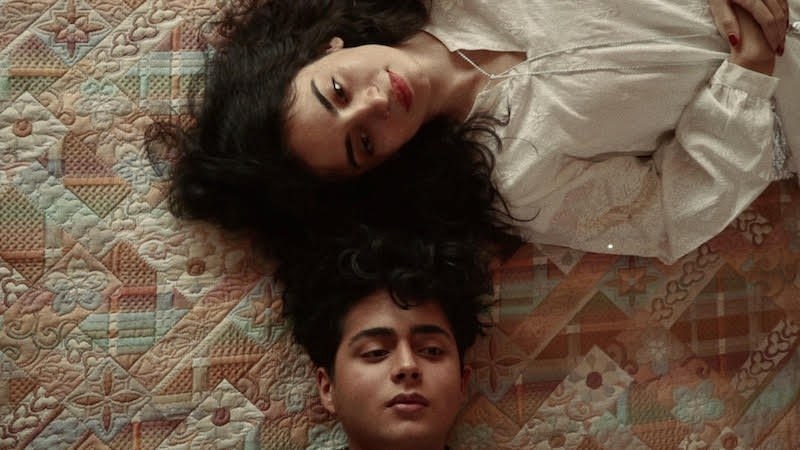 The episode, though of 14 minutes, has seemed to have gained the attention of social media and has been the butt of many jokes and meme material. Here's a few found on Twitter:
Hoping that the upcoming episodes are able to save this drowning ship.
Disclaimer: The opinion shared in this article is of the author entirely and is not shared by BrandVoice.