The most expensive city in the world is NOT New York or San Francisco This is one time where most Americans don't want to be No. 1.
The Economist Intelligence Unit, the research and analysis division of The Economist Group recently ranked the world's priciest cities. Of the 10 most expensive cities, five are in Asia. Singapore came out at No. 1, followed by Hong Kong. The third-most expensive city is Zurich, Switzerland, the city with the highest cost of living in Europe. Tokyo and Osaka, both in Japan, are fourth and fifth, followed by Seoul, South Korea. Geneva, Switzerland, and Paris tied for seventh, and New York and Copenhagen tied at No. 9.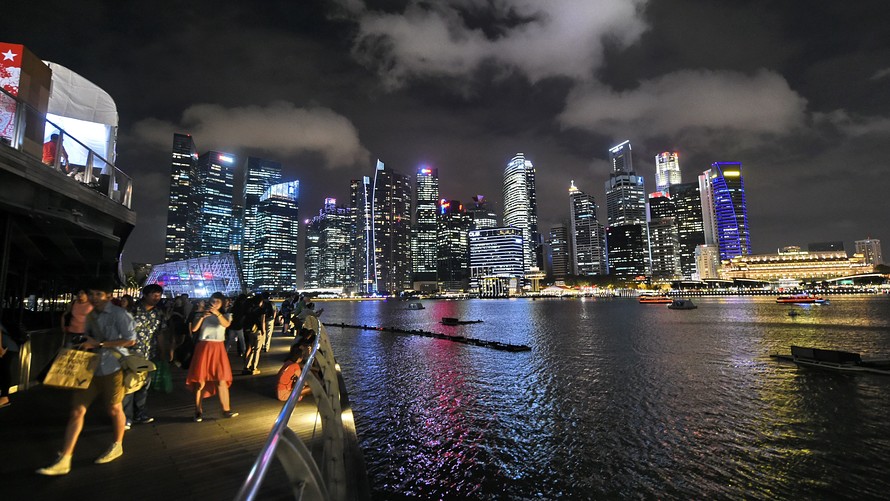 The study rated the cities according to how expensive it is to buy basic items there at supermarkets, mid-priced stores and specialty outlets, using the price of food, drinks, clothing, recreation and entertainment and the cost of buying and running a car (including the cost of gasoline).
It also includes recurring expenses, including the cost of renting a home, utility bills, private schools and domestic help. It takes into account the relative strength of each of the countries' respective currencies. A slight weakening of the U.S. dollar, for instance, contributed to New York's relatively low ranking and kept many other pricey U.S. cities off the list.
| | | |
| --- | --- | --- |
| Country | City | Rank |
| Singapore | Singapore | 1 |
| Hong Kong | Hong Kong | 2 |
| Switzerland | Zurich | 3 |
| Japan | Tokyo | 4 |
| Japan | Osaka | 5 |
| South Korea | Seoul | 6 |
| Switzerland | Geneva | 7 |
| France | Paris | 7 |
| U.S. | New York | 9 |
| Denmark | Copenhagen | 9 |
Don't miss: Not one American city makes the world's Top 20 best places to live
And the cheapest cities in the world? Almaty in the former Soviet state of Kazakhstan, which is located in the foothills of the Trans-Ili Alatau mountains, ranked the bottom of 133 countries on the Economist Intelligence Unit's list. It was ranked just below Lagos, Nigeria; Bangalore, India; Karachi, Pakistan; and Algiers, Algeria.
Notably absent from the list of most expensive cities: those located in China. Growth in consumption has weakened there, and the country's currency the renminbi has also steadily devalued, contributing to the fall in rank for Chinese cities, the report found.
Four European cities made the Top 10. Zurich and Geneva are known for expensive recreation and entertainment, the report says. Paris remains an expensive city, the report says, save for two items: alcohol and tobacco. Paris is also one of the most popular cities in the world for tourists, which means local vendors can afford to up their prices. And its status as an historical European capital makes it difficult to build or expand on apartment blocks to help lower property prices.