Samsung Pakistan is now introducing 3D Printing Technology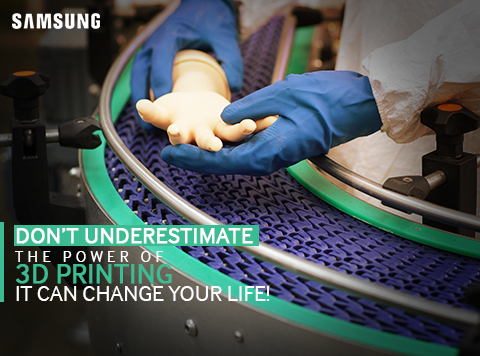 Only recently news had come out that the giants in the field of electronics, the Samsung Company, has researched into a new kind of technology, along with some other cutting edge projects.
Samsung Pakistan has taken an excellent and noteworthy step in working on introducing the 3D printing technology that can help in accelerating possibilities for the ones who are differently abled by providing them with prosthetics to perform and live better.
Previously, a representative at Samsung electronics is known to have said the following on the company's new idea and team:
"The team will explore how technologies could help people's daily life for a better future… Given the significance of the team, members will have more authority and independence because the main purpose of the team isn't to develop single devices for any imminent results, but to develop solutions to go with Samsung's manufacturing capabilities."
The new ad shows a child with a prosthetic hand, yet smiling and playing cricket. The purpose behind this new ad is to prove and appeal to those viewers who are differently abled that nothing is impossible and that they can dream to achieve anything they want, just like any other human being.
Samsung Pakistan's initiative to be innovative and care for those who are differently abled by helping them live a better life for themselves, should be lauded.
From the comments found on various social media outlets regarding Samsung's new Ad, we can gather that the initiative taken by Samsung Pakistan is being highly appreciated.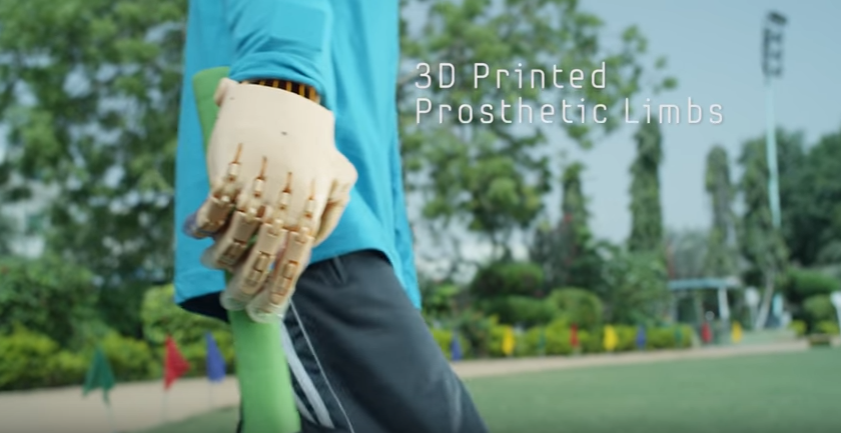 You can watch the new ad here at:
https://www.youtube.com/watch?v=LbGFBNtPyiE
For those who want to know where the story of introducing prosthetics in Pakistan begin from, click on the link below to find out more:
http://www.technologyreview.pk/how-3d-prosthetics-change-lives-in-pakistan/