Samsung Launches An Easily Sanitizable TV Remote!
Samsung has collaborated with the US firm Clean Remote LLC and has introduced a sanitization-friendly TV remote control for healthcare facilities.
Starting today, every healthcare organization will receive an additional unit of the Clean Remote on the purchase of a commercial-grade Samsung TV. According to Samsung, this remote has been designed to help healthcare facilities in the US prevent the transmission of viruses through TV remotes.
The company came up with the remote after the US infectious diseases agency, the Centers for Disease Control and Prevention recommended that healthcare units regularly disinfect and clean their remotes since researchers have found that remotes in such facilities are major carriers of bacteria. These can be easily transmitted to humans and can be carried outside the facility as well by visitors and hospital staff.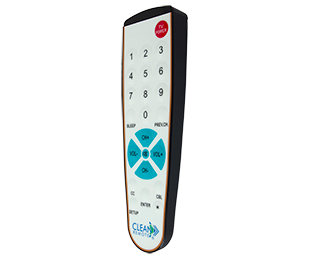 Had it not been for the corona virus, who would have thought of such an important innovation. We do hope Samsung continues to come up with more and more innovative products!
What do our readers think about this? Do share your thoughts in the comments section below.