Peter Dinklage's Pakistani Lookalike Featured in New TVC by Cheetay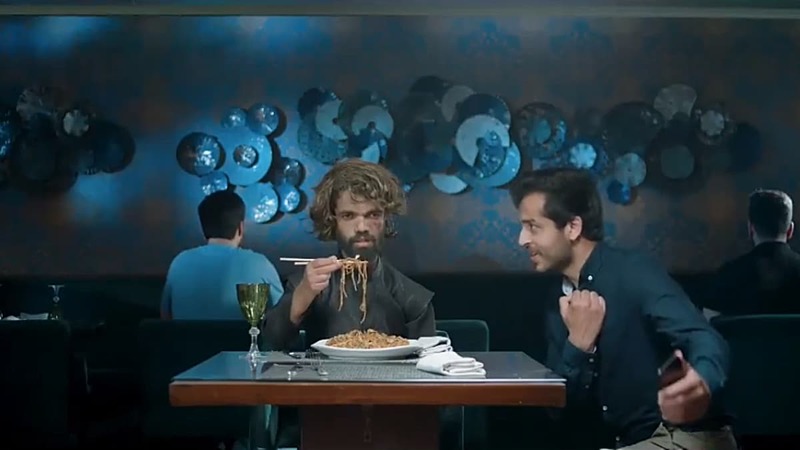 Game of Thrones, HBO's renown TV series is airing its final season this month with a lot of noise around it globally, including Pakistan.
So when Rozi Khan, a waiter in Rawalpindi, had become an internet sensation since his uncanny resemblance to Game of Thrones star Peter Dinklage was discovered, naturally he gained a lot of attention. And it looks like his dreams are similar to the GoT actor's as well.
"My wish is to work in movies," Khan had said in a recent interview with a private media channel.
Khan has now had the opportunity to kick start his career as the 26-year-old has made his acting debut in an ad for delivery service Cheetay.
What is more is that the new TVC is full of Game of Thrones references.
Food is coming. #KhawariSeAzadi

Ready to watch the next episode of GoT? Don't forget to order your food from Cheetay!

Order now: https://t.co/GZunxg2eqc pic.twitter.com/CMdY08WYtq

— Cheetay (@cheetaypk) April 27, 2019
The TVC shows that Tyrion Lannister (Rozi Khan) can't really enjoy a decent meal out without being hounded by GoT fans. If only he had been given a few dialogues considering that is what Tyrion is known for, maybe it would have been more interesting. Nonetheless, we're happy to see Rozi Khan getting a break and appreciate Cheetay's efforts.