PEPSI Featuring Fawad Khan & Syra Shahroz In A New TVC : Brand Voice.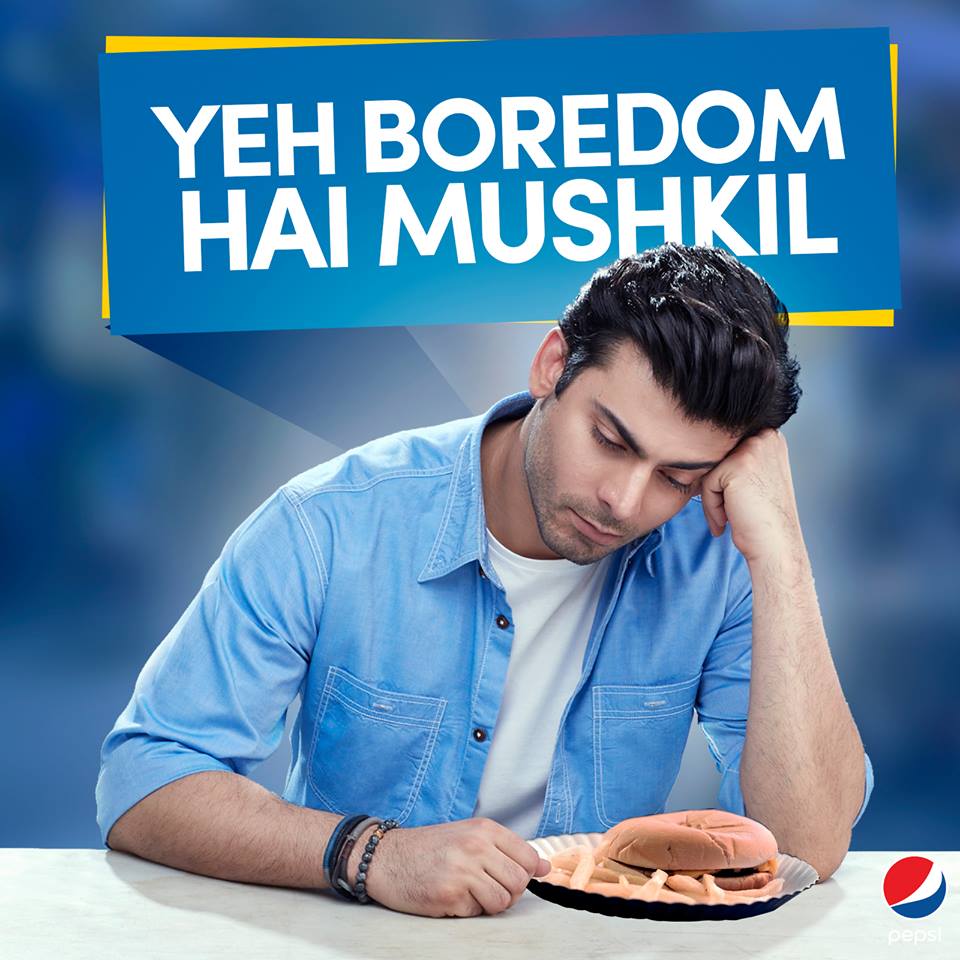 Pepsi's new advertisement has hit the TV screens across Pakistan and Fawad Khan has once again graced us with his good looks and charming personality, after appearing in the Silk Bank TVC only recently.
After brining a number of celebrities on screen endorsing Pepsi including famous cricketers like Shahid Afridi as well as famous artists like Ali Zafar, this year Pepsi chose Fawad Khan as its brand ambassador and the face that would be put across its billboards, advertisements etc.
The new ad produced by Pepsi also features Syra Sheroze alongside Fawad Khan.
The ad opens up with Fawad Khan standing near a food trailer, wearing his perfect and charismatic smile. He orders a pizza. What happens here is that the pizza that arrives looks 'uninteresting', Fawad takes a pause to think about how dull his food looks compared to what is shown on the posture placed outside the trailer, and perhaps that there is something missing, and this is when a bottle of Pepsi appears, while the dull pizza magically changes into this scrumptious delight. A few others also try the same trick, when Syra Sheroze enters the frame and find the bucket filled with ice without a bottle of Pepsi for her. Right there and then, a truck filled with bottles of Pepsi appears and everyone gets one. The ad again ends with Fawad's face when he smiles looking at the camera.
The whole TVC of Pepsi serves to be in line with Pepsi's new and a strong stance that boring meals are a thing of the past now and that you can upgrade your meal as well as your mood just by grabbing and opening a bottle of Pepsi.
All in all, the advertisement succeeds in catching the viewer's attention not only because of Fawad's presense (because ofcourse that's a given) but also because of the catchy background music.