McDonalds Introduces McLassi: Will Pakistanis Like It?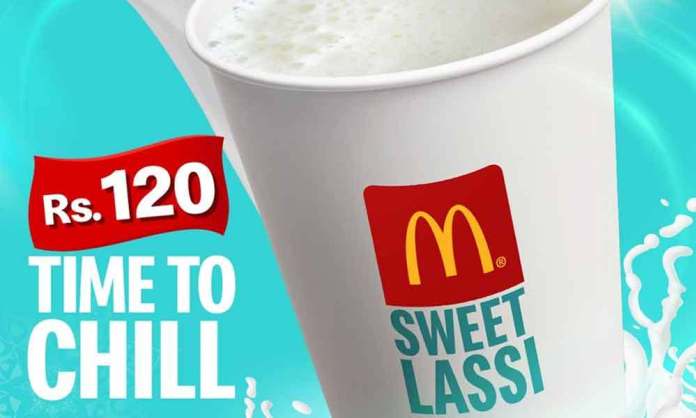 McDonalds as a brand is known to have adopted its products according to region specific tastes and put a lot of time, effort, energy and resources in meeting their customer's expectations.
Earlier in April 2019, McDonald's created an uproar on social media after it launched its iconic Bun Kebab. The Anday Wala Burger was initially priced at PKR 250, but is now available at PKR 270 and you can also avail it with a meal worth PRK 350.
Some people found the idea of eating bun kebabs at McDonalds outrageous. The rest tried it and the reviews so far have been mixed.
Now McDonalds has aimed to cash in on a summer drink, everybody's traditionally beloved drink – Lassi.
The sweet summer drink has been priced at 120 Rs.
McDonalds new product release has yet again stirred debate among people about the price of the lassi, the taste of the drink as well as whether one should really buy branded lassi when you can get your hands on a more authentic one at home or traditional stores.
Here's a gist of what is being said
Yet, there are also those who think that people might actually come to like the idea and product.
What is left to be seen is whether McDonalds McLassi will survive in its initial launch stage and go on to thrive in the long run? We shall have to wait to find out.
Have anything to say? Share your thoughts in the comments section below.