Massive Leak By Pandora Papers With Over 700 Pakistani Names In It.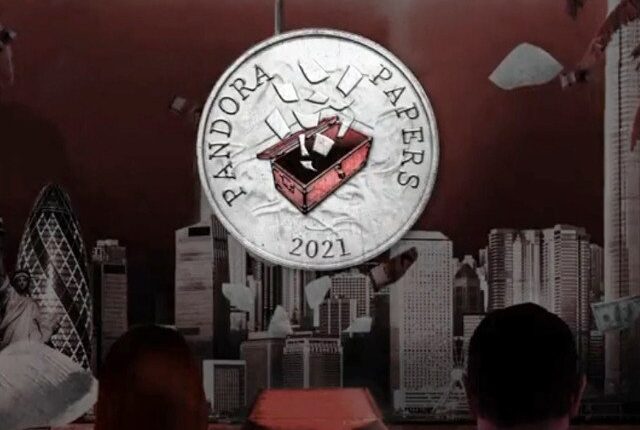 You all might remember about the leak pandora papers which contains the name of all the politicians, celebrities and businessmen and the financial assets they have.
Those financial assets aren't the legally owned ones, in simple words "owning offshore companies without legality".
A few years back there were 'Panama Papers' got leaked that shocked the world and especially Pakistani ones with the endless assets owned by former Prime Minister Nawaz Sharif and his other family members.
After that, it cost him his PM seat and he got abandoned because of Panama Papers leak documents.
After long years, another leak came on board with more serious and sensitive papers to expose more illegal assets owned by people all over the world. And that is "Pandora Papers".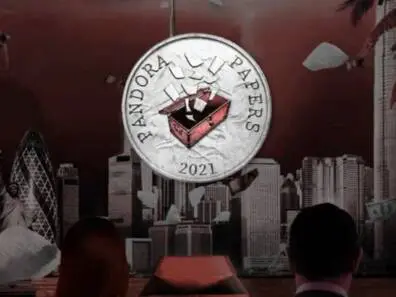 Today Pandora Papers leak with infinite names which shocked the world and exposed them entirely. Pandora Papers is a whole new thing and more lethal compared to the Panama Papers.
They have extracted every elite person's financial asset from bottom to top. Plus, they had already promised Pandora Papers leak will be more sensitive related to Panama papers.
What Is Pandora Papers?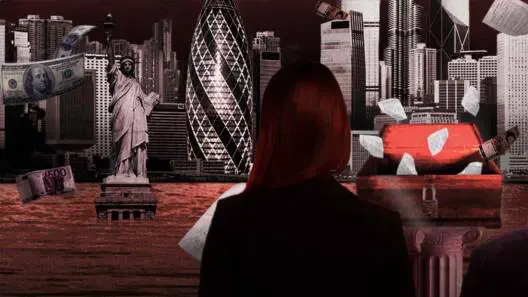 So, before heading to the leaked assets and names of the people it's better to know a little bit about the Pandora Papers.
Pandora Papers is the world's largest journalistic collaboration, which includes more than 600 journalists from different outlets established in 117 countries.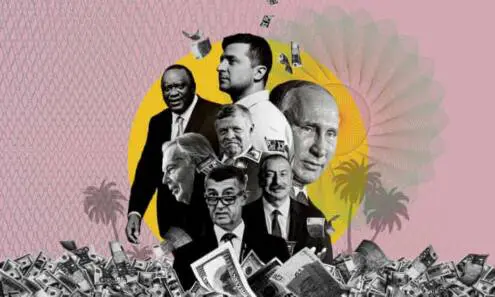 The investigation holds confidential records of 14 offshore service providers who entertain high-profile politicians, businessmen who want to own incorporate shell companies, trusts, foundations, and other entities in low- or no-tax jurisdictions.
In this whole purchase, the identity of the owner stays low profile or say not revealed even to the regulators too.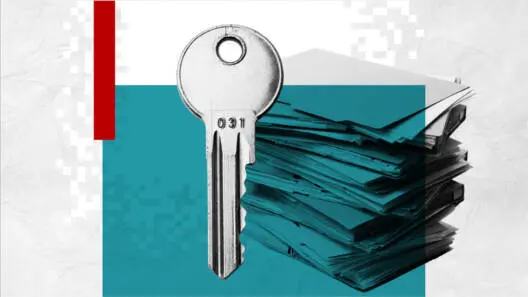 Around 2.94 terabytes of data leaked to 'International Consortium of Investigative Journalists (ICIJ) and shared with media partners around the world, arrived in various formats: as documents, images, emails, spreadsheets, and more.
They have covered a massive range of contexts which includes, the creation of shell companies, foundations, and trusts; the use of such entities to purchase real estate, yachts, jets, and life insurance. Their use to make investments and to move money between bank accounts.
Estate planning and other inheritance issues; and the avoidance of taxes through complex financial schemes. Even some financial assets are entitled as crimes that come in Money Laundry.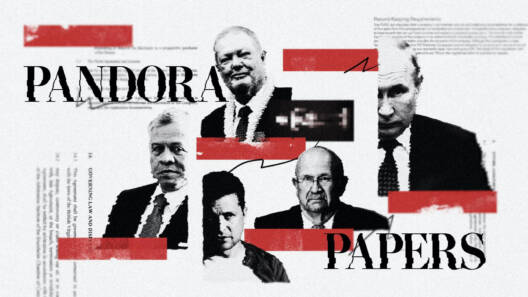 Pandora Papers majorly contains high-profile politicians and their offshore companies. 300 politicians from different countries and territories.
And Pandora Papers revealed how Banks and law firms are working closely with the offshore service provides to design more complicated structures.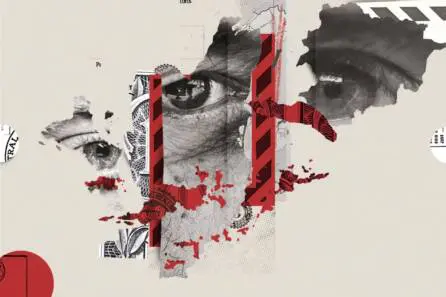 The data came in was largely unstructured with over 11.9 million records, with over 6.4 million text documents which include 4 million PDFs.
The documents include passports, bank statements, tax declarations, company incorporation records, real estate contracts, and due diligence questionnaires.
700 Pakistani Names In Pandora Papers
It's shocking and eye-opening for all the Pakistanis out there. In the Pandora Papers among international politicians nearly seven hundred Pakistani names leaked in Pandora Papers.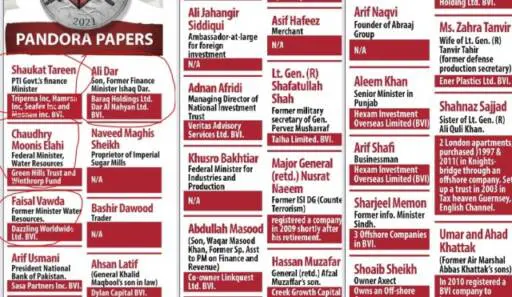 Pakistani retired military officials, politicians, and businessmen are in the Pandora Papers. List of the names mentioned below:
Shaukat Fayaz Ahmed Tarin, federal minister finance
Moonis Elahi, federal minister water resources
Sharjeel Memon of PPP
Punjab's senior minister Abdul Aleem Khan
Abdullah Masood, son of a former adviser to PM for finance and revenue Waqar Masood Khan
Ali Dar son of Ishaq Dar's son
Senator Faisal Vawda
Omer Bakhtyar, the brother of Federal Minister Khusro Bakhtyar
Adnan Afridi, MD National Investment Trust
Ali Jahangir Siddiqui
Asif Hafeez, merchant
Bashir Dawood, trader
Munir Shaikh, Din Group
M. Wasim of Ibrahim Fibres
Khalid Adamjee
Family of Khusro Bakhtiar,
Mohammad Ali Tabba
Naveed Maghis Sheikh, sugar mill owner
Shahnaz Sajjad Ahmad, daughter of a retired lieutenant general
Shoaib Sheikh, Axact CEO
Tariq Saeed Saigol
Tariq Shafi, a leading businessman
Military Men & Their Families
Pervez Musharraf's former military secretary Lt Gen (retd) Shafatullah Shah. He bought a London apartment.
ISI former DG for counter-terrorism Major Gen Nusrat Naeem
NLC former DG Lt Gen Afzal Muzaffar's son Hasan Muzaffar has a company.
Lt Col (R) Raja Nadir Pervez
Ahad Khattak, son of the former Air Chief Marshal Abbas Khattak
Umar Khattak, son of the former Air Chief Marshal Abbas Khattak
Ahsan Latif, son-in-law of retired Gen Khalid Maqbool
Zahra Tanvir, wife of Lt Gen (R) Tanvir Tahir
PM Imran Khan's Reaction
As the Pandora Papers leaked and Pakistani names revealed Prime Minister Imran Khan shared his views on it.
PM Imran Khan announced that "every name in the Pandra Paper from Pakistan will be investigated."
We welcome the Pandora Papers exposing the ill-gotten wealth of elites, accumulated through tax evasion & corruption & laundered out to financial "havens". The UN SG's Panel FACTI calculated a staggering $7 trillion in stolen assets parked in largely offshore tax havens.

— Imran Khan (@ImranKhanPTI) October 3, 2021
He even said, "My government will investigate all our citizens mentioned in the Pandora Papers and if any wrongdoing is established, we will take appropriate action. I call on the international community to treat this grave injustice as similar to the climate change crisis."
International Leaders and Politicians
Apart from Pakistani names, many of the international names too made it to the Pandora Papers. Pandora Papers includes presidents of Ukraine, Kenya, and Ecuador, and former British prime minister, Tony Blair.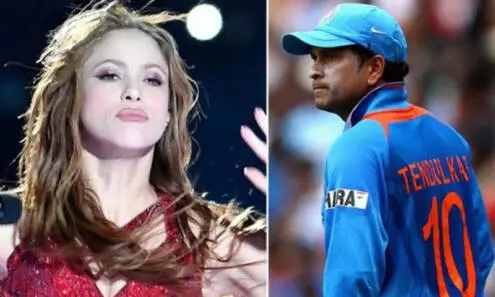 Similarly, celebrities have also made it to the list including former Indian little master Sachin Tendulkar and Columbian singer Shakira.
No doubt Pandora Papers have stunned the world with their massive leak and famous names that no one even expected at all.