Mahira Khan – Face of Nestle Nesvita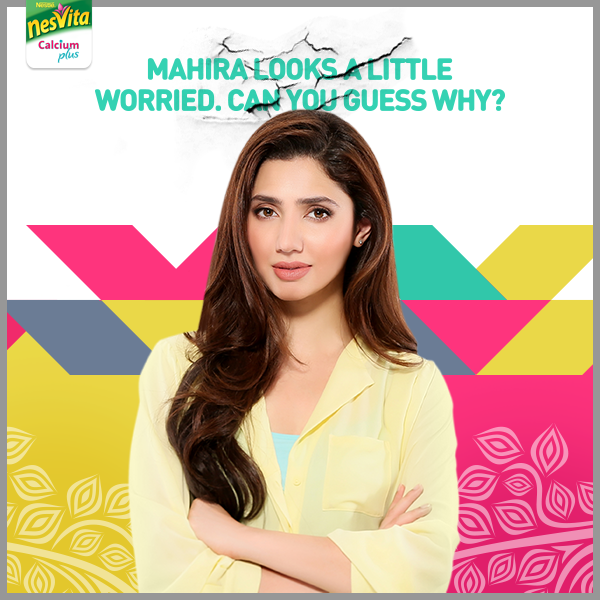 Nestle's new TVC for Nestle Nesvita features one of our favorite and most attractive Pakistani stars, Mahira Khan. Mahira Khan has been associated with the Nestle company for years now. She has been working as Nestle's brand ambassador appearing in various TVC over the years, as well as has worked to promote a healthy message, which is to increase the intake of milk for healthier bones, for the women of Pakistan. The whole purpose of introducing the new product line by Nestle was to target the specific market within the community, that is the women of Pakistan who face problems in terms of weak bones.
This new TVC by Nestle is simply made, yet radiates freshness and all of that is because of Mahira's presence on screen. Mahira comes across as radiant as ever while she shares an important message with the TVC's viewers.
In the TVC, we see Mahira sitting in one place when she starts off by stating that lack of calcium in your body can result in weak bones. She adds that nestle Nesvita has increased calcium as well as vitamins, which can help you build stronger bones.
Nestle has found out that 2 in 3 women in Pakistan face Vitamin D deficiency, whereas 1 out of 2 women in Pakistan face Calcium deficiency. Mahira, therefore, urges all viewers and fellow women of Pakistan to take care of their health by increasing the intake of milk, which will in turn aid in building stronger and healthier bones.
Nestle Nesvita now claims to take care of your bones for you if you drink 2 glasses of milk every day.