King of Comedy Umer Sharif's Cry For Help Goes Viral, Govt Steps In To Help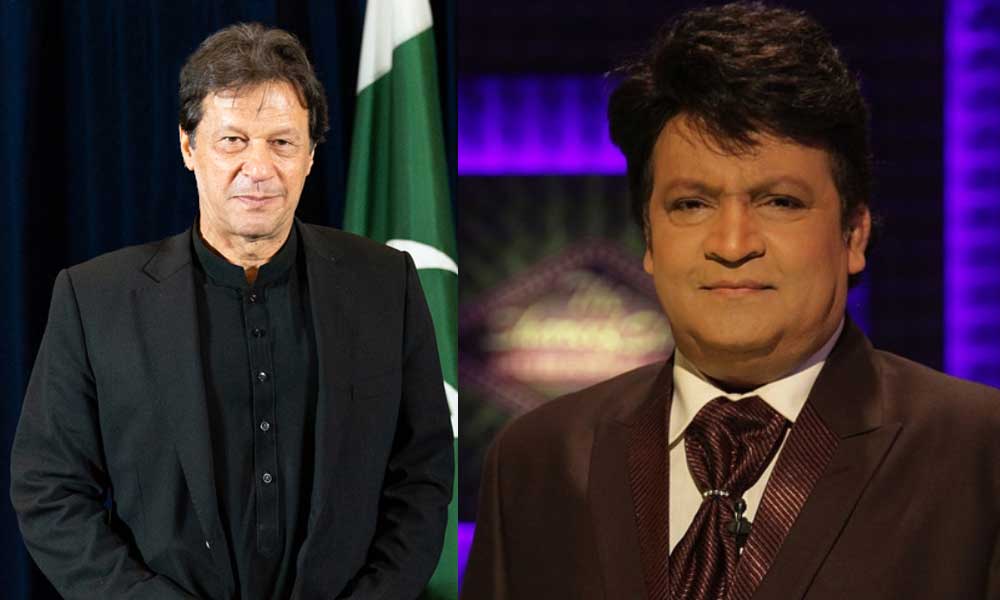 Umer Sharif is a legend when it comes to comedy. Whenever he would be on the stage, you could stay assured that Pakistanis will be entertained. However, it has come to many people's attention that Umer Sharif is having health issues. He took to a news channel that the doctor has said he can get the best treatment abroad. But it is clear that he cannot afford it at the moment. He has recently appealed to the government but specifically PM Imran Khan, for help. He said that he has always answered PM's call in any matter he has been requested. So he has full faith in Imran Khan answering his call as well.
Within a few hours of news channels covering Umer Sharif and his appeal, the clip was trending all over social media.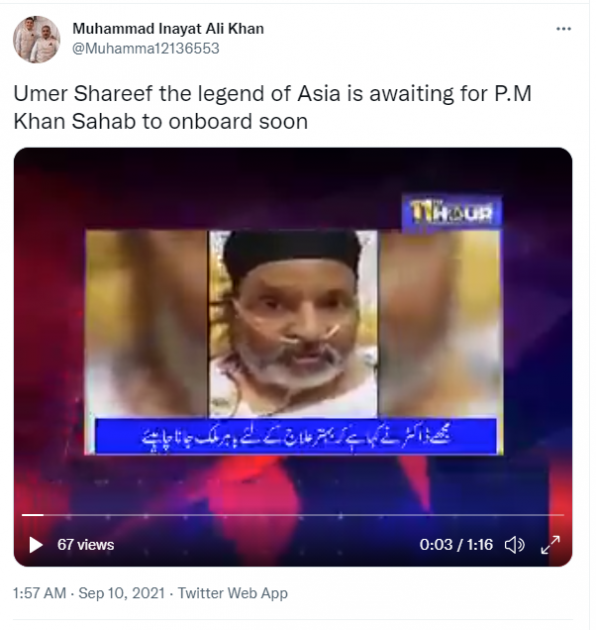 The Government Responds
After the clip became a trending topic on Twitter, Instagram, and Facebook, the Pakistani government finally took notice. Spokesperson & Special Assistant to Prime Minister of Pakistan on Political Communication took to Twitter their response by retweeting Waseem Badami's tweet with a comment. Dr. Shahbaz Gill said that on the directive of the PM, the Prime Minister's office is in contact with him. He also added that the office is in contact with Waseem Badami to get more information on the matter. As soon as the officials receive further updates, the help will be dispatched.
SAPM concluded the tweet by saying that they will keep the people informed on the matter.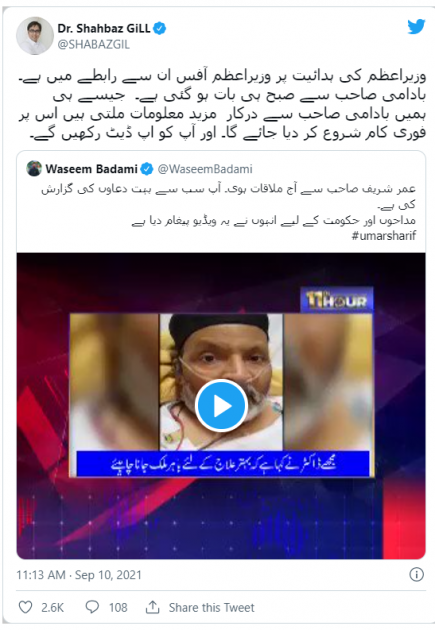 Gill said that the embassies of Saudi Arabia, Germany and the United States (US) will be contacted tomorrow morning for the treatment of the comedian. He said that Umer Shareef could be treated in the three countries and the government will soon contact their embassies.
Stay tuned to Brand Voice for more news and updates!