KFC Pakistan Becomes The Talk Of The Town & Here's Why!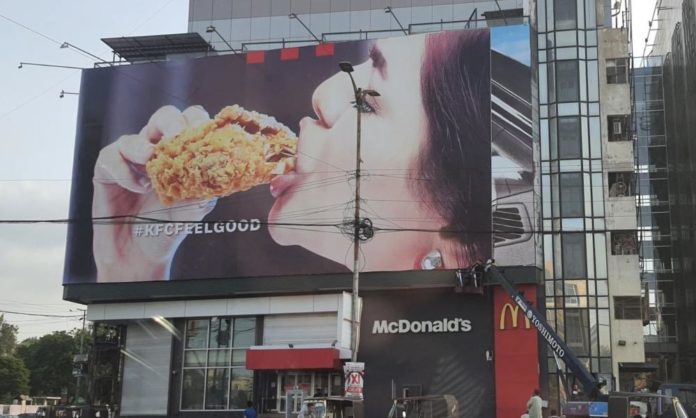 The KFC and McDonald's war was just taken to the next level by none other than KFC Pakistan's marketing team. Here's what happened that has left everyone praising KFC!
McDonald's has a branch on Tariq Road, Karachi, which KFC recently overshadowed. KFC came to dominate with its marketing strategy, and lo and behold; the entire town is obsessed with it!
A Picture From The Show-Down Between KFC And Mcdonald's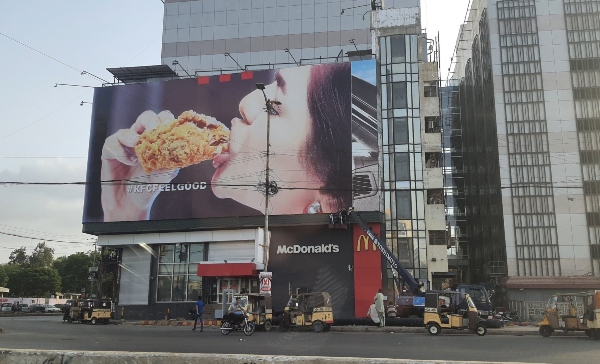 KFC took the rented space above the McDonald's branch on Tariq Road and put a billboard. Though it sounds small, wait till you see it. The board is as big as the entire front of McDonald's branch with their usual tagline and chicken. This 'Boss Move,' as many are calling it, has become the talk of the town.
Here's What People On Twitter Are Saying:
It is also being discussed on every platform one can find on Facebook. People are amazed at the execution of this plan by KFC's marketing team and how brilliantly they pulled this off.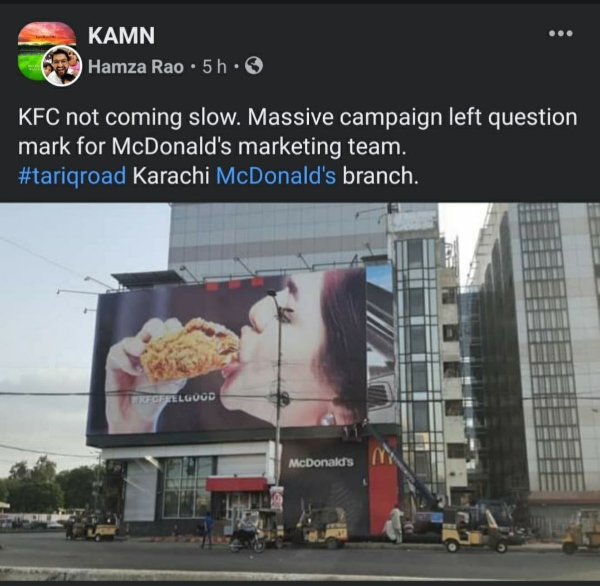 KFC has grown a lot over the past years. Aside from locally remaining a hot favorite and becoming better, its branding brings much praise even internationally. It has managed to improve its quality continuously, leaving its fans content.
Brand wars like these are not all too common in Pakistan. Perhaps because marketing such creatively is something companies rarely invest in. However, internationally, brand wars have always managed to make headlines. We're excited to see what else KFC Pakistan has in store for us.